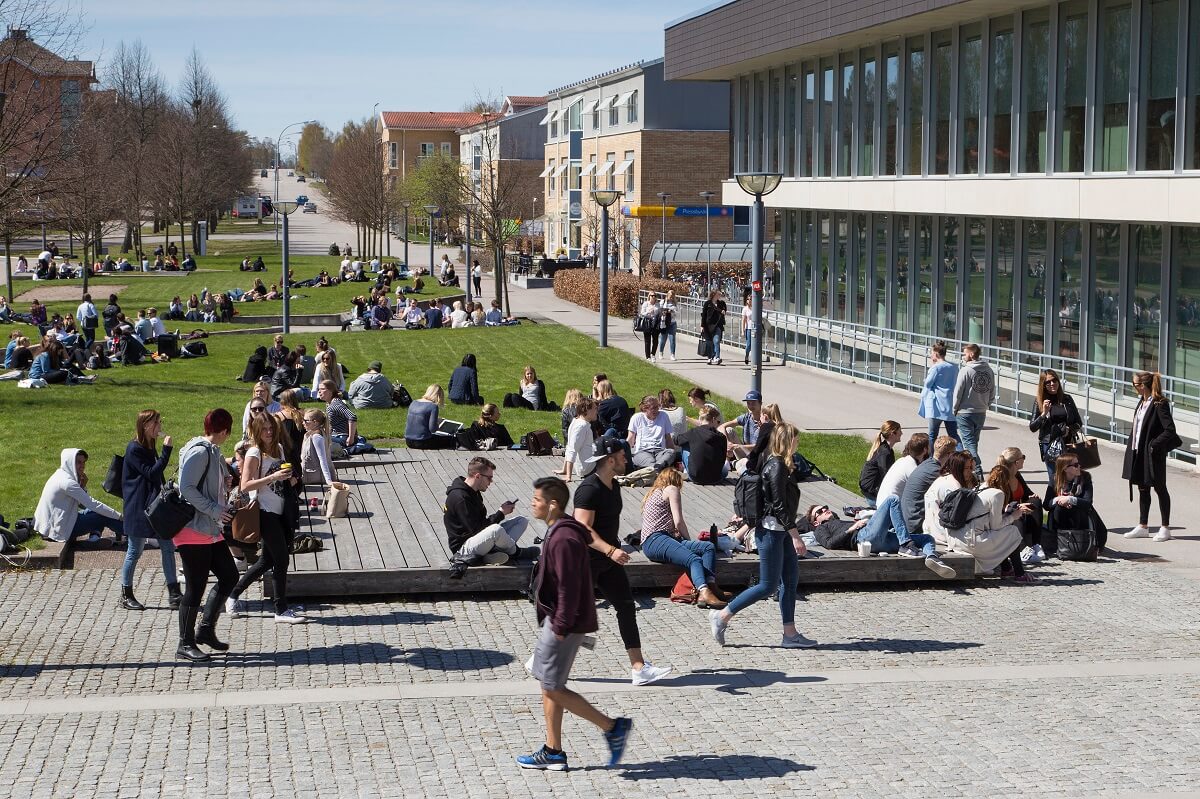 The copyright of this photo belongs to the partner university. Unauthorized reproduction or secondary use of images is prohibited.
Application Requirements
| GPA | IELTS | TOEFL iBT | TOEFL ITP |
| --- | --- | --- | --- |
| 2.00 | 6.5 | 90 | - |
Academic Fields
Business Administration
Fashion & Design
Accounting
Finance
Marketing
Management
Entrepreneurship
Economics
International Relations
Political Science
Peace Studies
Media Studies
Sociology
Tourism
Sustainability
Environmental Studies
Development Studies
Education
Programs Available
Linnaeus University is a modern, international university named after Carl Linnaeus – a world-renowned Swedish scientist who was born in the Småland region where the university is located.
Linnaeus University is one of the youngest universities in Sweden, with top modern buildings and facilities. We cooperate with IKEA, both within education and interior design.
Big parts of our buildings are also built with sustainable materials, especially wood. Linnaeus University is conducting a lot of research within forestry and wood technology and the region around Växjö and Kalmar is one of the most important areas in Europe for forestry and the forest industry.
The summers are usually sunny and warm in Sweden. In autumn, the landscape is transformed into a burst of color. In southern Sweden, where Linnaeus University is located, it's not as dark as in the northern parts, even though the sun sets around 3 pm in the wintertime. Christmas in Sweden is a big deal so the cities will be decorated with lots of light to help you cope with the dark. The spring will then come with a joy of the return of sunshine and light.
The student city of Kalmar is located on the coast, something Linnaeus University recently took advantage of by building new university buildings right by the harbor, to gather the university in one place. As the harbor is found in the city center, students can go about their daily business downtown and fill the city with the buzz of activity. Kalmar has roughly 65,000 inhabitants and a long history dating back to the Middle Ages – which will not go unnoticed as the majestic Kalmar Castle lies just a few hundred meters from campus. The city has been voted "Sweden's Summer city" more than once, perhaps thanks to the many days of sunshine, the beaches dotted around town, and the events and concerts.
The learning environment is characterised by an active student life with teaching and research staff in close proximity to students. Many of our international students mention the informal relationships with the teachers as one of the things they appreciate most as students at Linnaeus University. Other aspects that receive praise are the modern and environmentally-friendly buildings, good connections with businesses and organisations in the area, and the reality-based case studies which add a real-life dimension to the studies.