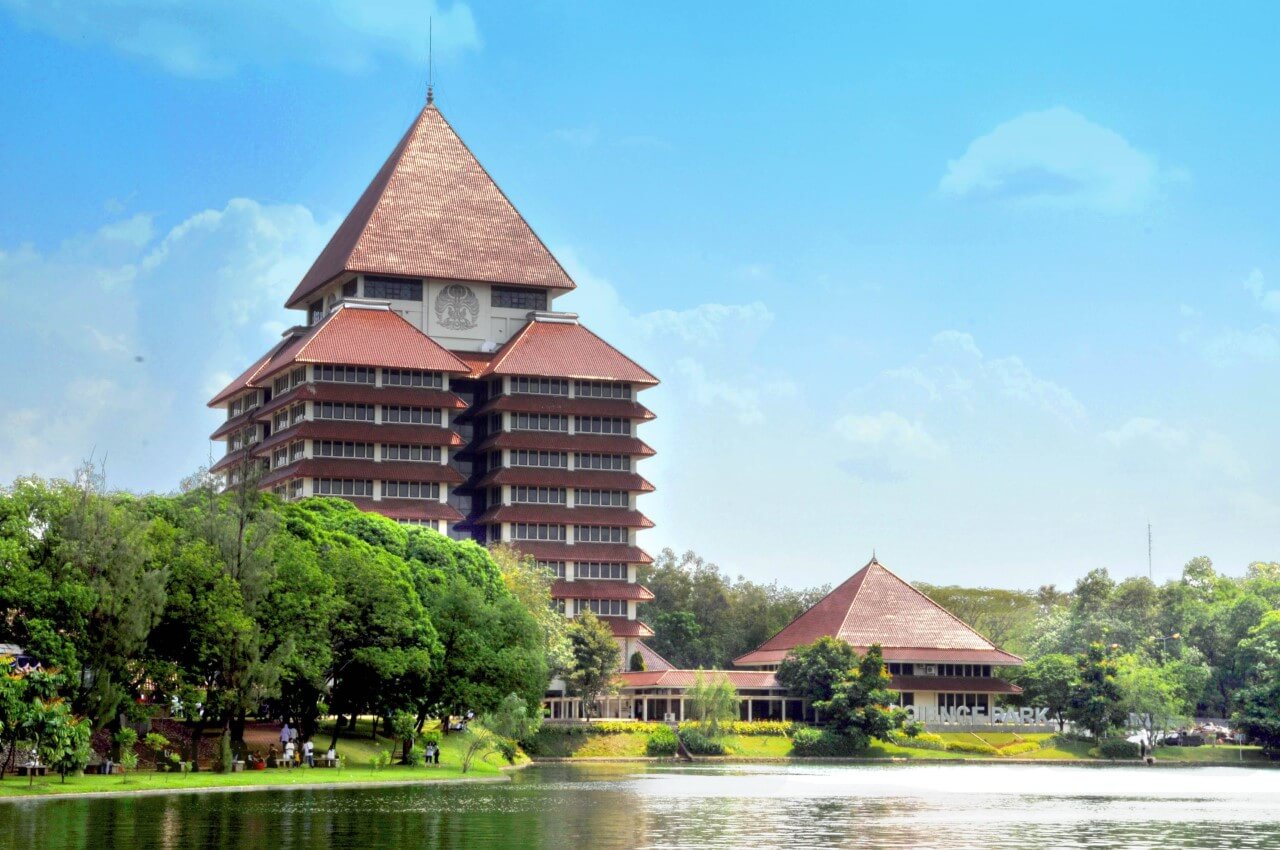 The copyright of this photo belongs to the partner university. Unauthorized reproduction or secondary use of images is prohibited.
Application Requirements
| GPA | IELTS | TOEFL iBT | TOEFL ITP |
| --- | --- | --- | --- |
| 3.00 | 6.5 | 80 | 550 |
Academic Fields
Business Administration
Marketing
Management
Economics
Programs Available
University of Indonesia is a comprehensive state university, established in 1849 located in Jakarta and Depok. Being at the forefront of higher education in Indonesia, we pioneer leading researches and provide quality education for Indonesian and international students. UI maintains its distinct position among research universities with its commitment to the academic invention and research activities through various scientific programs.
University of Indonesia has two campuses; one is in Jakarta and the second one is in Depok. Depok campus is a green campus covering 320 hectares maintaining the ecology conservation by utilizing only 25 percent of area for academic, research and student activities. Most of all faculties are located in Depok Campus while Salemba in Central Jakarta has been the home for the Faculty of Medicine, Faculty of Dentistry and several graduate programs.
WIDE-RANGE OF PROGRAMS OFFERED
University of Indonesia offers 62 bachelor/undergraduate programs, 68 master/graduate programs and 6 professional programs and 37 doctorate/postgraduate programs.
GREEN CAMPUS
The major campus of University of Indonesia is located in greeneries consisting of 312 hectares in Depok and 8 hectares in Salemba Campus, Central Jakarta. The university maintains the ecology conservation while developing academic facilities.
MULTICULTURAL ENVIRONMENT
The students of UI are not only from domestic region of Indonesia but also of international students from more than 26 countries.
INCREASING INTERNATIONAL RECOGNITION AND HIGH LEVEL LINKS
University of Indonesia is an active member of regional as well as international associations, such as APRU, AUN, IIE and twelve other international associations and consortium. This opens opportunities for the entire academic community to share knowledge with the global community.