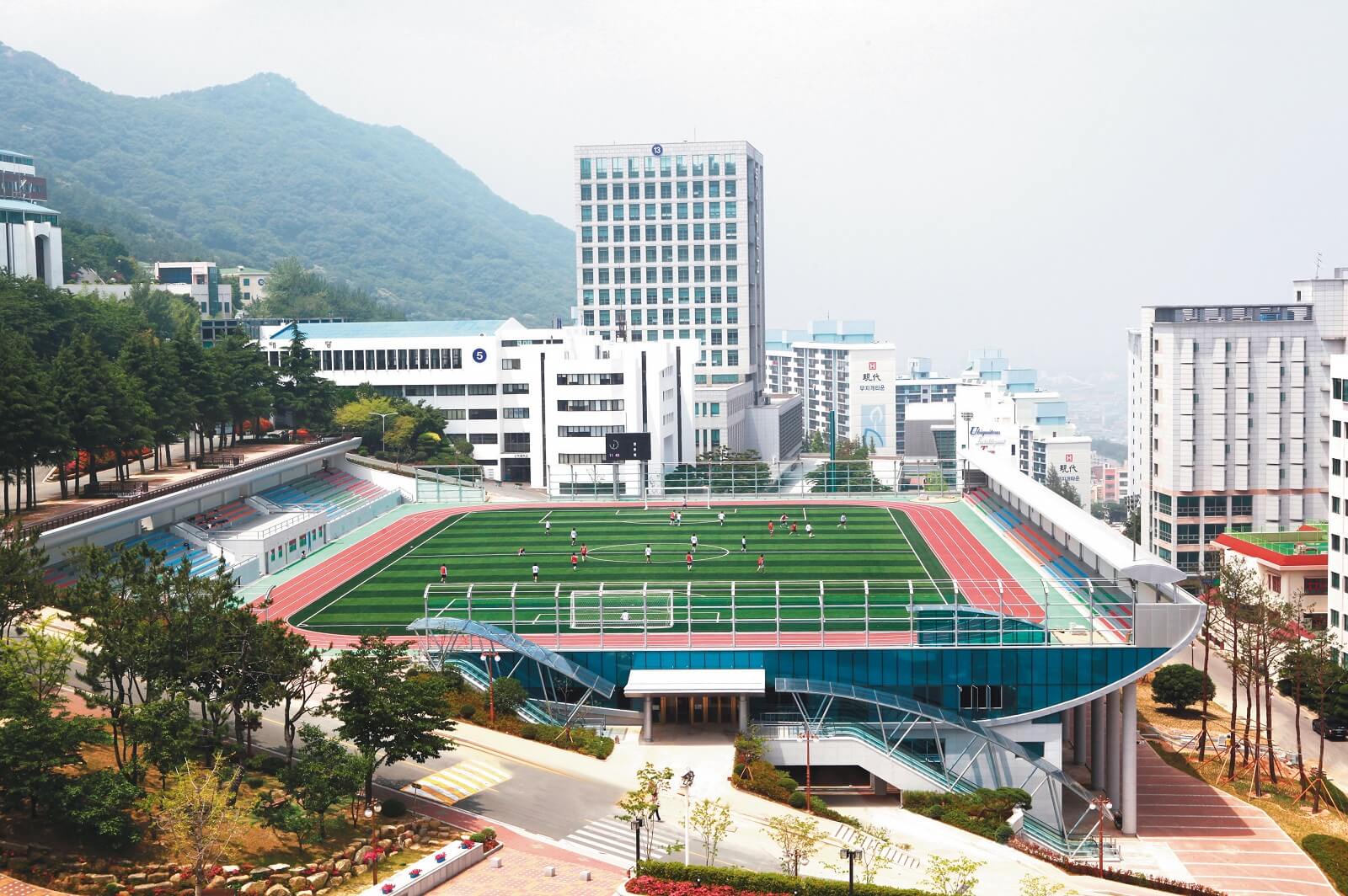 The copyright of this photo belongs to the partner university. Unauthorized reproduction or secondary use of images is prohibited.
Application Requirements
| GPA | IELTS | TOEFL iBT | TOEFL ITP |
| --- | --- | --- | --- |
| 2.50 | 5.5 | 80 | 530 |
Academic Fields
Programs Available
Busan is the second largest city in Korea, after the capital of Seoul with a population of about 3.6 million people. It's located on the southeastern coast and is about three hours away from Fukuoka City by speed boat.
Busan is a modern metropolitan city. This photo was taken in the Haeundae district, near our Centum campus location. The city is a major hub for education and tourism. It hosts many international conferences and has great attractions and entertainment options.
There are green spaces all over the city, and its sandy beaches attract a lot of visitors in summer.
- Dongseo University('DSU') cultivates creative individuals through its innovative approach to education. Its specialized programs not only teach the knowledge and skills demanded by today's rapidly changing industries but also offer creative convergence education and support students to
achieve the goals of a bright future.
- DSU is reforming university education and cultivating creative human resources in the era of the 4th Industrial Revolution and Smart Technology. Digital and AI technologies will continue to reshape every sector of the economy. DSU focuses on ensuring students acquire the right skills for new jobs and new tasks.
The year 2022 marks DSU's 30th anniversary. During its short history, DSU has been growing very quickly, particularly in specializations like film & video, design, IT, digital content, media communication and international studies. Our excellence in these fields is evidenced through largescale national funding projects and awards in prestigious national and international competitions.
- DSU has 243 sister universities and research institutions in 43 countries around the world.