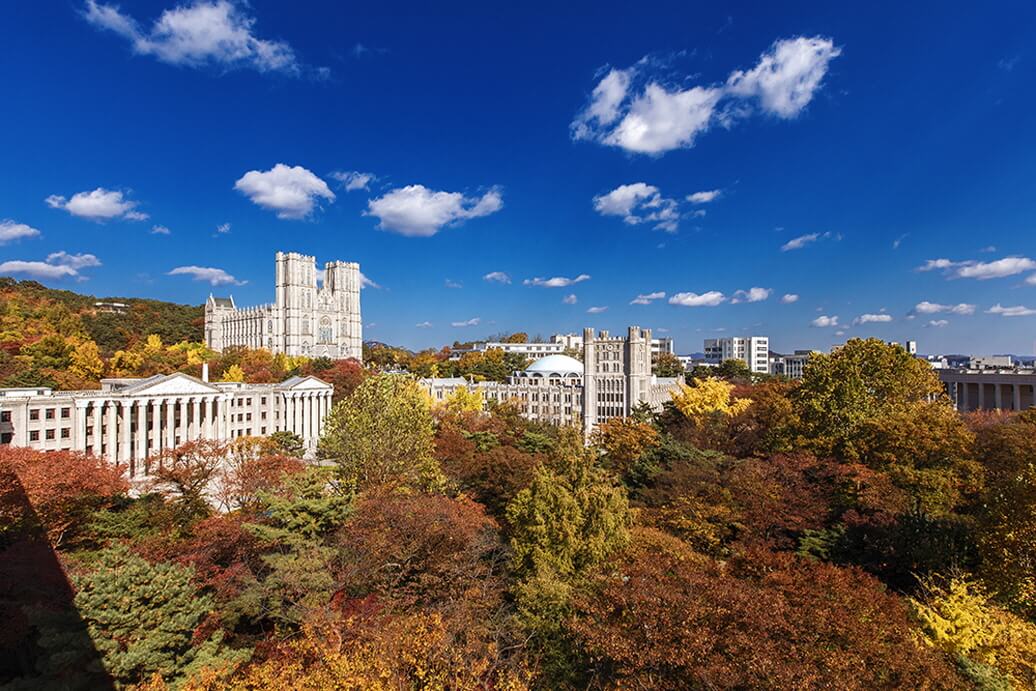 The copyright of this photo belongs to the partner university. Unauthorized reproduction or secondary use of images is prohibited.
Kyung Hee University(Seoul Campus)
Application Requirements
| GPA | IELTS | TOEFL iBT | TOEFL ITP |
| --- | --- | --- | --- |
| 2.00 | 6.5 | 82 | 553 |
Academic Fields
Business Administration
Accounting
Finance
Marketing
Management
Entrepreneurship
Operations Management
Economics
International Relations
Political Science
Peace Studies
Media Studies
Cultural Studies
Sociology
Hospitality
Tourism
Sustainability
Programs Available
Kyung Hee University has spearheaded the internationalization of higher education in Korea and Asia through a wide range of study abroad programs such as student exchange programs, summer/winter short programs, and faculty-led programs. Ranked 1st in International Outlook among Korean Universities in 2021 Times Higher Education World University Rankings.
Annually, Kyung Hee University sends more than 2,000 students abroad, the largest number of outgoing students in Korea, and invites more than 1,000 students from all around the world. Additionally, Kyung Hee University is home to more than 4,900 full-time international students of all levels. In addition, each year, more than 6,000 students from all over the world come to Kyung Hee University's language program to study Korean.
The largest number of international students in Korea, hailing from more than 100 countries alongside globally-oriented domestic students.
Provides a variety of international student support services and programs including buddy programs, academic and cultural activities, and field trips throughout the year. Offers opportunities to take part in various international events such as conferences, workshops and special lectures by renowned faculty members and experts, including the annual Peace BAR festival to commemorate the UN International Day of Peace.
Kyung Hee University has 2 campuses – the Seoul Campus and the Global Campus in Yongin.