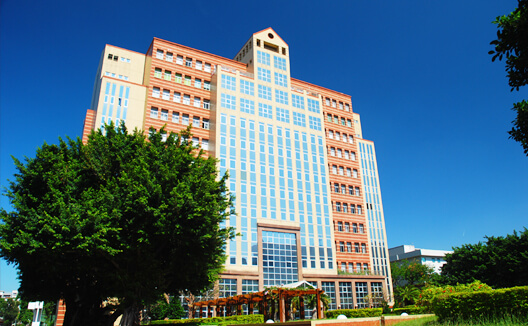 The copyright of this photo belongs to the partner university. Unauthorized reproduction or secondary use of images is prohibited.
Application Requirements
| GPA | IELTS | TOEFL iBT | TOEFL ITP |
| --- | --- | --- | --- |
| 2.80 | 4.5 | 70 | 500 |
Academic Fields
Business Administration
Management
Economics
Programs Available
Taiwan has a thriving cultural scene, friendly people, and beautiful scenery.
Taichung enjoys a mild year-round climate with an average temperature of 22.4°C. Centrally located in the western half of Taiwan among many sites of interest, the city is home to the 200-year-old Lecheng Temple, the ornate and much-visited Chenghuang Temple, and the three-hall style Wanhe Temple. The Chang Liao Family Shrine as well as the 200-plus-year-old Jenn Lann Temple in Dajia further add to Taichung's traditional charms.
In addition to historic attractions, Taichung also offers plenty to satisfy one's thirst for the arts, culture and learning, including the National Taiwan Museum of Fine Arts and Taichung City Cultural Affairs Bureau.
About Feng Chia University
・Established International School of Technology and Management
・The only university in Central Taiwan to obtain AACSB accreditation for international business and management education.
・The only comprehensive university in Taiwan to pass all school affairs evaluation and department evaluation.
・Purchased additional Shuinan campus.
・12 constructions to shape the campus of science, technology and humanities.
・2+2 international cooperation with 5 universities.
・Nearly 200,000 alumni worldwide.