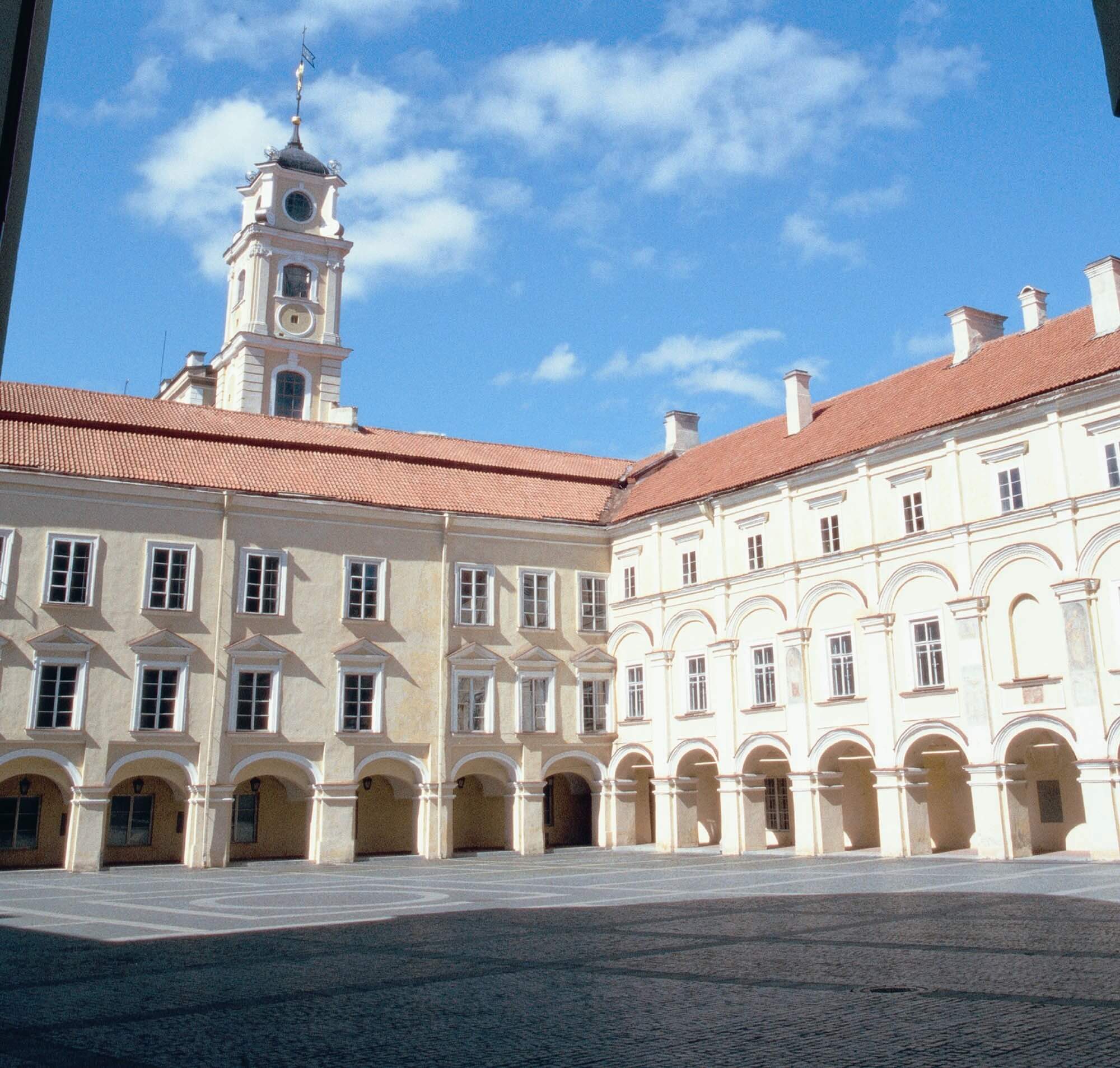 The copyright of this photo belongs to the partner university. Unauthorized reproduction or secondary use of images is prohibited.
Application Requirements
| GPA | IELTS | TOEFL iBT | TOEFL ITP |
| --- | --- | --- | --- |
| 2.00 | 5.5 | 72 | - |
Academic Fields
Business Administration
Accounting
Finance
Marketing
Management
Entrepreneurship
Economics
International Relations
Political Science
Media Studies
Cultural Studies
Environmental Studies
Programs Available
Lithuania is small country-member of the EU located in the Baltic region in Europe and Vilnius University is located in Lithuania's capital city Vilnius. The affordable prices and usage of Euro make it a very convenient location for travel within the EU. Vilnius University is in Vilnius Old Town which is a UNECSO heritage. Vilnius University was established 1579 and just recently the old campus has been renovated. Ample choices of courses in English are very attractive as well.
Since the restoration of independence in 1990, the university has constantly had to maneuver between the demands of global competition and satisfying the local needs of the state, while at the same time making difficult choices between the roles of a university that satisfies the technocratic market and a classical educator of humanity. The strength of the modern Vilnius University and its aspiration to become the academic home of graphene is measured not only by its historical mission but also by various formal assessments. However, what symbolises today's Vilnius University the most are the two most important threads of its identity that are twisted like a DNA spiral: its passionate efforts to adapt to the needs and trends of the rapidly changing world; and at the same time, the traditions that have survived since its establishment. The first thread represents the technical and life sciences that have replaced (or were derived from) the logic of the 17th century.