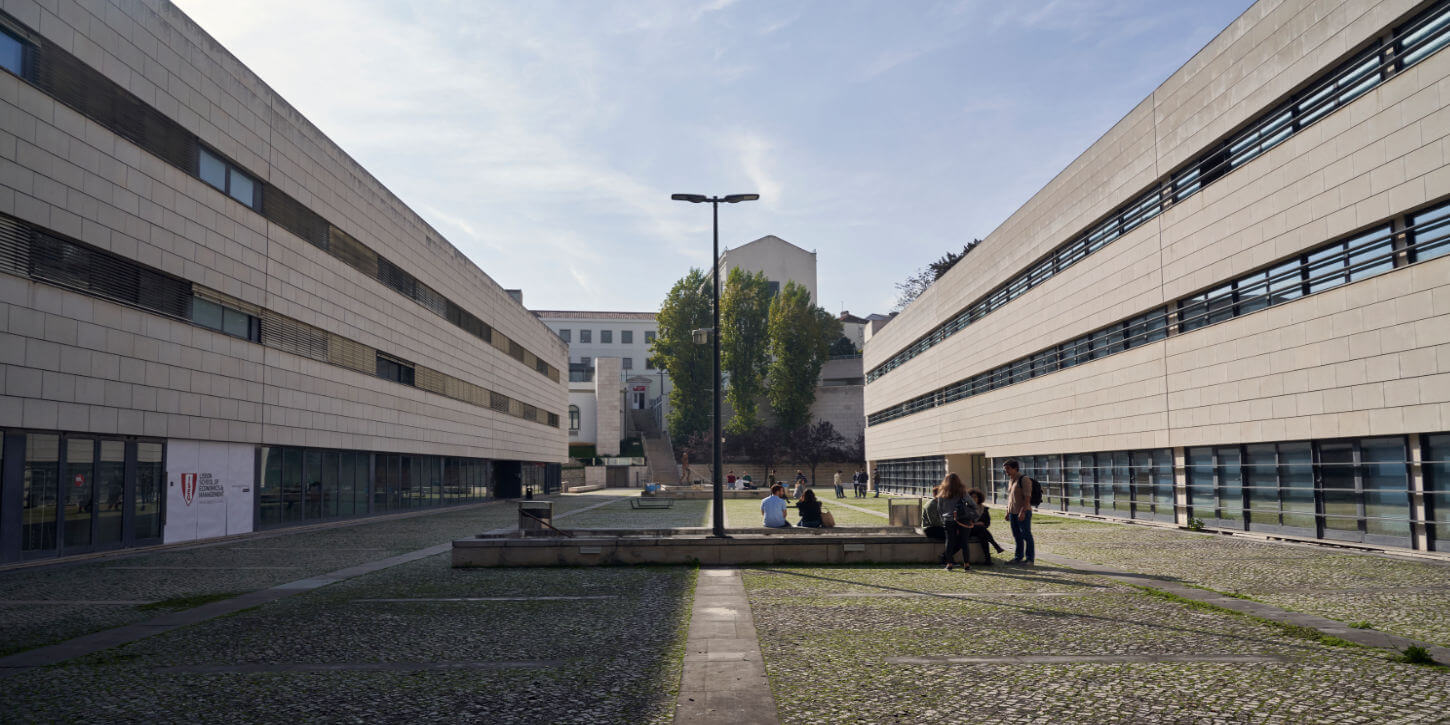 The copyright of this photo belongs to the partner university. Unauthorized reproduction or secondary use of images is prohibited.
Application Requirements
| GPA | IELTS | TOEFL iBT | TOEFL ITP |
| --- | --- | --- | --- |
| 2.00 | 5.5 | 72 | 543 |
Academic Fields
Business Administration
Accounting
Finance
Management
Economics
Programs Available
Lisbon is not only Europe's Atlantic hub, but also that of Africa and the Americas. Lisbon has always welcomed new people and cultures, lending its inhabitants a spirit of great openness towards foreigners.
Lisbon hosts events (many of international notoriety) throughout the year for a diversity of audiences. Along the Tagus waterfront are numerous places to dine, drink or dance, such as the Alcantara Docks. The area of Bairro Alto, home to the city's original Fado houses, is now full of bars and small res­taurants.
Environmental sustainability is one of Lisbon's strong points. The city has a network of station points to supply electric cars and of cycle paths connecting residential areas to services and green areas. Besides the city's major green areas – Monsanto Forest Park and the Bela Vista Park – there are also several parks and gardens of historic and artistic interest, where you can relax and enjoy the city.
Security is one of the strengths of Portugal, and Lisbon is even considered one of the safest capitals in Europe.
Our institution is ISEG – Lisbon School of Economics & Management, one of the 18 Schools of the University of Lisbon.
The University of Lisbon has 50,000 students, of which 5,000 study at ISEG – mostly of whom are full-time students, with approximately half of them being Bachelors students and the other half postgraduate students. We offer a wide number of international Master's and Bachelor's degree programs in Management, Economics and Finance.
ISEG-ULisboa is accredited by AACSB, AMBA, RICS (Royal Institute of Chartered Surveyors) and PMI (Project Management Institute).
ISEG has made its debut in the Financial Times Master's in Finance 2020 Ranking directly to the # 31 for Best Master's in Finance in the world (Top 55 worldwide).
Our University is considered to be the best-ranked university in Portugal by most of the main international rankings, like the Academic Ranking of World Universities, for example.
Studying at ISEG means much more than earning a degree. It's where you find your future and learn new ways of thinking, in a multi-cultural and collaborative environment. We are ranked as one of the best academic-performing universities in the world. Our degrees share a culture of excellence and rigour in quantitative areas, while providing a more humanistic approach, and are formed around a unique and cooperative spirit.