Internships at APU fall into two categories: Contract internships, and independent internships. Contract internships are provided through APU, giving participating students the opportunity to earn credits. Students in a contract internship can participate in a lecture to prepare them for their internship experience. During the lecture participants review what other students learned during their own internships. Through this experience, APU provides students with the opportunity to reflect on their career path and their personal development. Independent internships are any internship not provided through APU, where a student takes the initiative to search for and apply to an internship on their own. Students do not earn credits for participating in an independent internship.Refer to the Career Office's website for further in formation.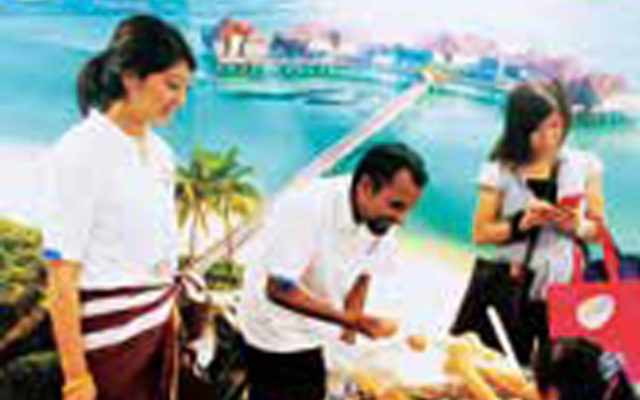 Contract internship
Period :
August‐September (Summer),
February‐March (Spring)
Accommodation :
Accommodation depends on host company / institution.
Application Period :
June - July (Summer), December - January (Spring)
Application Capacity :
Capacity depends on host company / institution.
Eligibility :
3rd ‒ 7th semester students
Credits :
2 or 4 credits
Class in Japanese
Eligibility : Those who participate in a contract type internship which is held in Japanese.
Content : Through an internship in Japan, students can deeply think about their career path in Japan.
Class in English
Eligibility : Those who participates in contract type internship in languages other than Japanese.
Content : Through internships overseas or a non‐Japanese environment, students can deeply think about their career path from various angles and learn different kind of viewpoints on working.
TANI Miwa (APS)
AY2016 Summer
The Embassy of Moldives in Japan.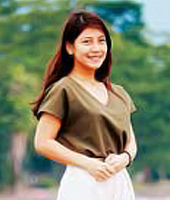 I want to contribute to developing countries by promoting their tourism industries in the future, thus I applied for an internship at the Maldives Embassy, which focuses on their tourism promotion in Japan. Pre‐program classes helped me pursue my career by learning the company's strategies. Throughout the internship at the embassy, I handled the promotion of the Maldives resorts, which became a great opportunity for me to practically learn about tourism promotion strategy. In pos‐tprogram classes, we all shared our gained experiences from internships and also worked on planning about our future careers. It became a wonderful opportunity for me to set my goal after graduating APU, which is to get a Master's degree in International Cooperation, and to experience more field work.