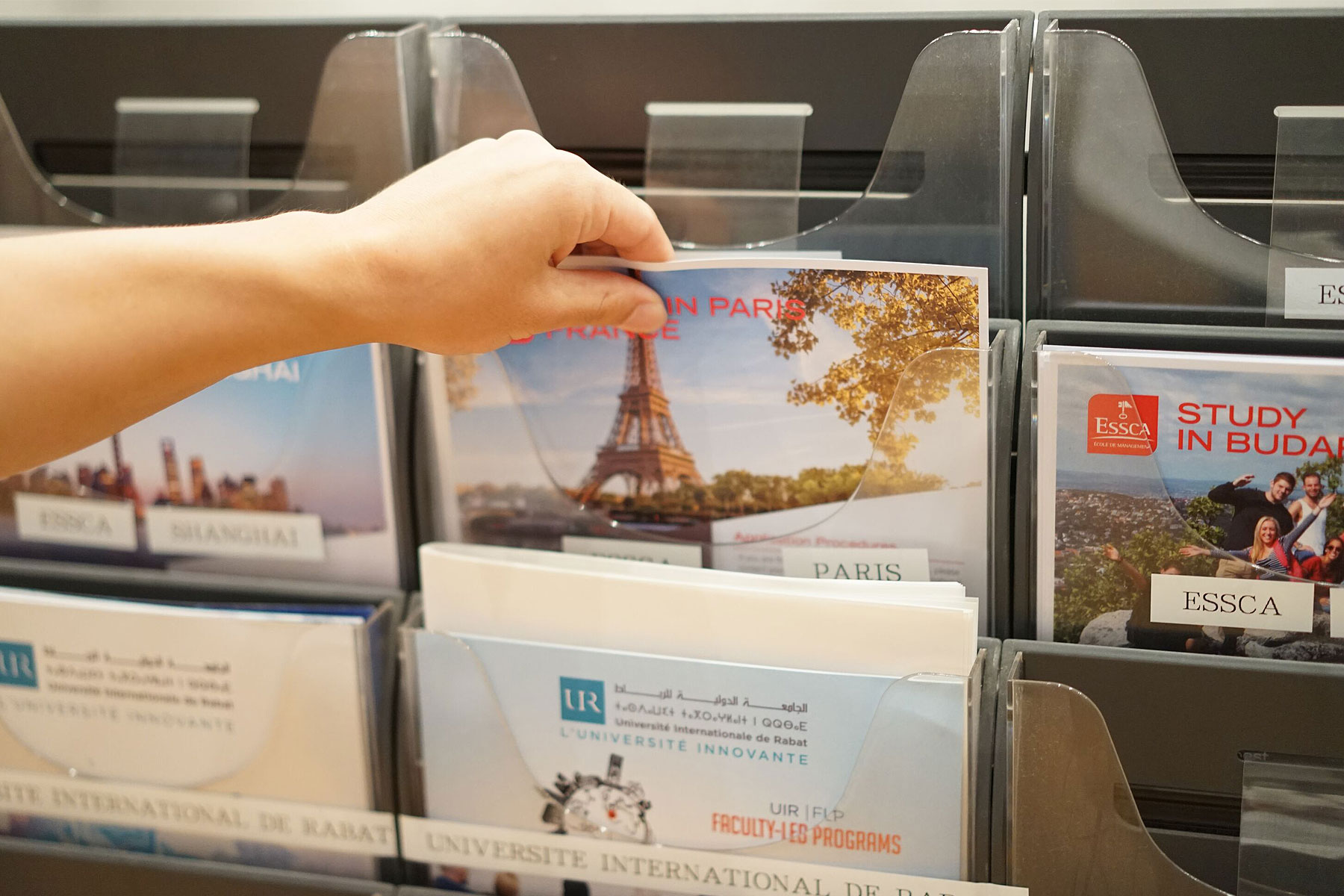 About APU and the Program
About APU
Located in southwest Japan in the city of Beppu, Ritsumeikan Asia Pacific University (APU)'s undergraduate programs are conducted both in English and Japanese, allowing exchange students to continue or complement their major study while in Japan. More information regarding the courses at APU is available here.
APU's global campus is its pride, hosting students originating from over 90 countries and regions across the globe, and giving them the opportunity to be in a space that encourages experimentation and discovery. What results is a completely unique and vibrant community of students who not only embrace APU's multicultural atmosphere but thrive in it through a colorful array of activities, events, clubs, and societies. No matter what your interests are, APU has a place for you.
About the Exchange Program
Below is a cursory explanation about the Exchange Program. For full details, please check our Information Sheet.
Studying at APU, for 1 semester or 1 year, will allow you to learn with students and from faculty at APU who come from various cultural and ethnic backgrounds. We encourage exchange students to bring their own unique culture and ideas to share while learning and acquiring intercultural communication skills in and outside the classroom. It is a truly unique atmosphere that cannot be found anywhere else.
Outside the classroom and off-campus, we encourage students to get involved in student clubs and interact with the local Japanese community to better enhance their understanding of Japanese language and culture.
Course Level
Undergraduate Only
Duration of Exchange
1 Semester or 2 Semesters
College Choice
College of Asia Pacific Studies (APS),
College of International Management (APM)
Note: Students must choose either one college they would like to enroll in but will be able to take courses from both colleges. It is advised that students choose a college that is similar to their program at their home university.
Language–basis Choice
English-basis or Japanese-basis
Note: Students must choose either one but will be able to take courses in both English and Japanese. Depending on the language basis, some language courses are restricted.
Language of Instruction
English and Japanese
Overview of the Academic Year
APU operates on a semester system made up of two quarters. Courses are taught on either a semester or quarter basis, but the total number of classes is the same.

Spring Semester
Fall Semester
April-May
June-July
Aug
Oct-Nov
Dec-Jan
Feb
Semester long
Session
(1 week)
Semester long
Session
(1 week)

Number of Class Hours per Week per Course

Type of courses
Term
No of class per week
Class hour per class
Language courses
Semester
4 times
100 minutes
Major and Liberal Arts courses
Semester
Once
Quarter
Twice

Required Number of Credits
Minimum: 14 credits in one semester (10 hours of classes per week)
Maximum: No limit (APU's degree-seeking students usually register 18~20 credits per semester)

・Important note:

As a student on a student visa, students must register a minimum of 14 credits throughout the entire semester AND their weekly class hours must be at least 10 hours. Students are not allowed to register for courses during only one of two quarters.

Course Registration
Registration is all on-line and is held after students attend the orientation (spaces per class are limited)
Course List
General course list is available to download as reference. The finalized course list will be released in March for Spring Semester, and September for Fall Semester. We cannot confirm which courses are offered and held in English or Japanese any earlier.
Credit System
1 major or liberal arts course = 2 credits
1 language course = 4 credits
Grading System
A+ 100 – 90%
A 89 – 80%
B 79 – 70%
C 69 – 60%
F Fail
Transcript
Transcripts will be issued on the following schedule.

・Spring Semester: Early October
・Fall Semester: Early April

*We cannot issue transcripts earlier under any circumstances.