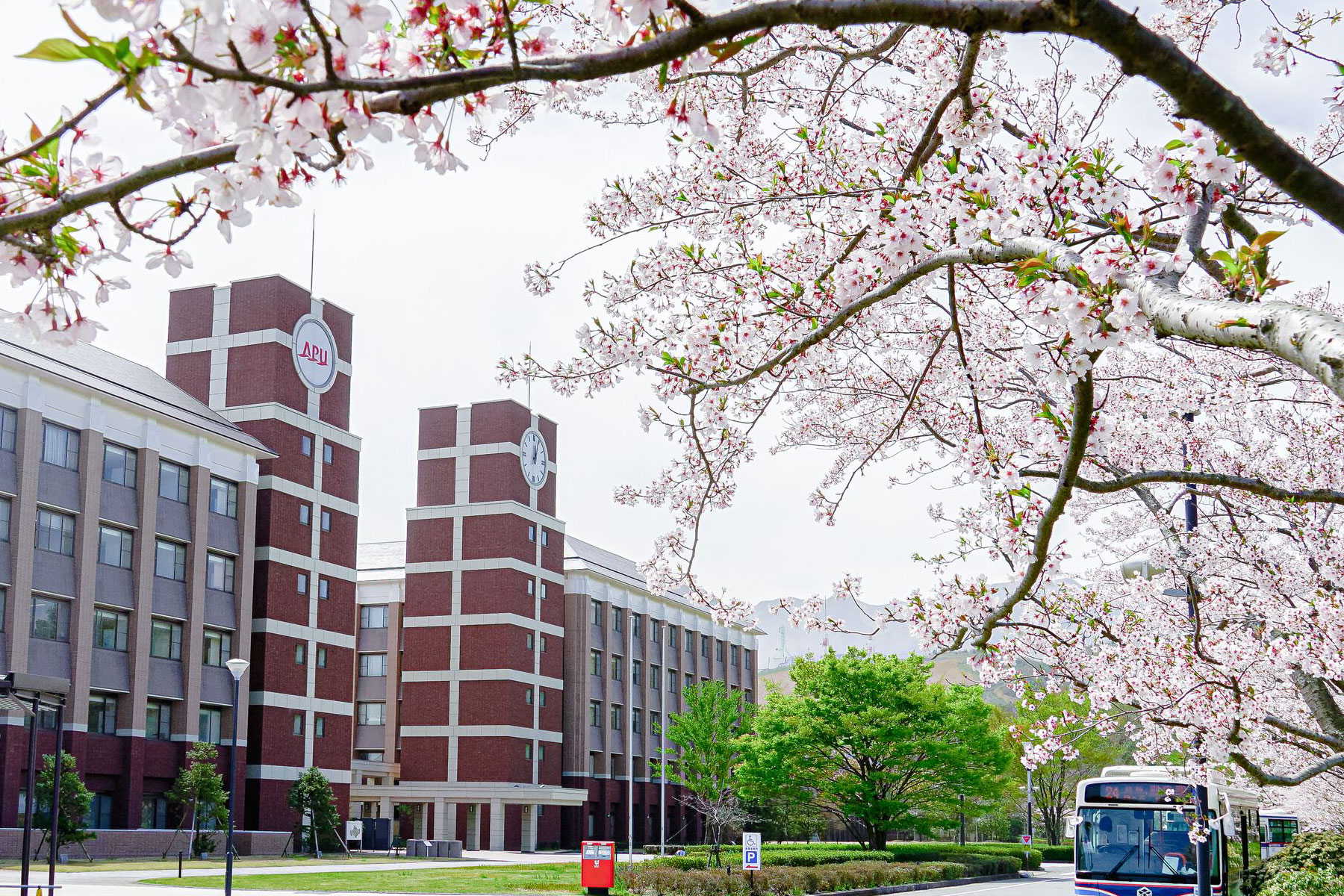 Procedures after Acceptance
Timeline After Application
Apply for a Buddy
APU Buddies are Japanese or International APU students who are there to help you navigate your new life at APU and in Beppu, help you expand your network at APU as well as assist you in finding the information and resources you need for a smooth transition and adjustment to Japanese as well as "APU" culture. Your buddies will be in contact with you before you arrive so feel free to ask questions about life in APU and Beppu!
You will be contacted by the APU inbound coordinator with a link to sign up for the Buddy system. The survey will help us match you to a Buddy most suited to you, so please make sure to fill it in completely!
Complete Enrolling Documents
When your acceptance to the APU Exchange program has been finalized, you will have to complete a number of documents. You will be contacted by the APU inbound coordinator with details.
Receive your CoE
Before visa application, successful applicants to APU must first obtain a CoE from the Japanese Immigration Bureau.
APU will apply for the CoE on behalf of successful applicants if the following requirements are met:
a. Applicants have paid for all the necessary fees by the stipulated deadline
b. Applicants are able to prove they possess sufficient finances for their period of studies and have submitted all th required documents.
*We usually receive the CoE from the Immigration Bureau approx. 5 weeks after we apply for it. Once we receive the CoE, it will be sent directly to each applicant, after which they can use it to apply for their VISA (see below)
*If your CoE is not issued by Immigration Bureau, your exchange at APU will be cancelled.
Apply for your Visa
After taking receipt of your CoE, you are required to apply for a student visa at your nearest Japanese Embassy/Consulate General with the following documents:
a. The Certificate of Eligibility for a Status of Residence (CoE)
b. Acceptance Letter
c. Passport
d. One Photograph (45 mm square)
e. Other documents: Documents may differ depending on the country/region of your residence. Since some of these documents may take time to prepare, please contact your nearest Japanese Embassy/Consulate General for further information as early as possible.
*All students are responsible for getting a Student Visa prior to entering Japan.
*If your Student Visa is not issued, your exchange at APU will be cancelled.
*All one semester exchange students will be given a one-year student visa even if the study period is for 1 semester only. For one-year exchange students, a 1 year and 3 months visa will be given. Students are strictly required to leave Japan after the completion of their intended study period at APU regardless of the visa length.
Other Information
Driving:
Exchange students are not allowed to drive or buy motor vehicles including motorbikes during their study abroad program at APU.
Employment:
Part-time jobs are sometimes available within the university and in the city. For students who wish to work off-campus, they have to look for part-time jobs by themselves and Japanese proficiency is oftentimes required.
Employment Regulations:
Students are required to file for a "Work Permit" to the Immigration Bureau before getting a job and participate in activities other than studying. Please ask your inbound exchange coordinators at APU if you need further information about work permit.
Withdrawal and Cancellation Policy
If students wish to withdraw from the exchange program, the student exchange program coordinator at their home university must contact us by email and give us official notice of the cancellation by the below deadlines.
Deadline for Admission Withdrawal (Japan Time):
| | |
| --- | --- |
| Spring semester enrollees | March 31 |
| Fall semester enrollees | September 20 |
Refundable and Non-refundable items:
| Items | Refundable / Non-refundable |
| --- | --- |
| Moving-in Fee *2 | Non-refundable |
| Accommodation Fee *1 | Refundable |
| Student's Comprehensive Renters Insurance *3 | Non-refundable |
| Administration Fee *2 | Non-refundable |
Note:
*1 A full refund is possible if the student applies to withdraw before the deadline for admission withdrawal. The service fee associated with the refund will be borne by the applicant.
*2 Non-refundable, regardless of deadline for admission withdrawal.
*3 Refund is possible if the applicant applies for the withdrawal before purchase by APU.