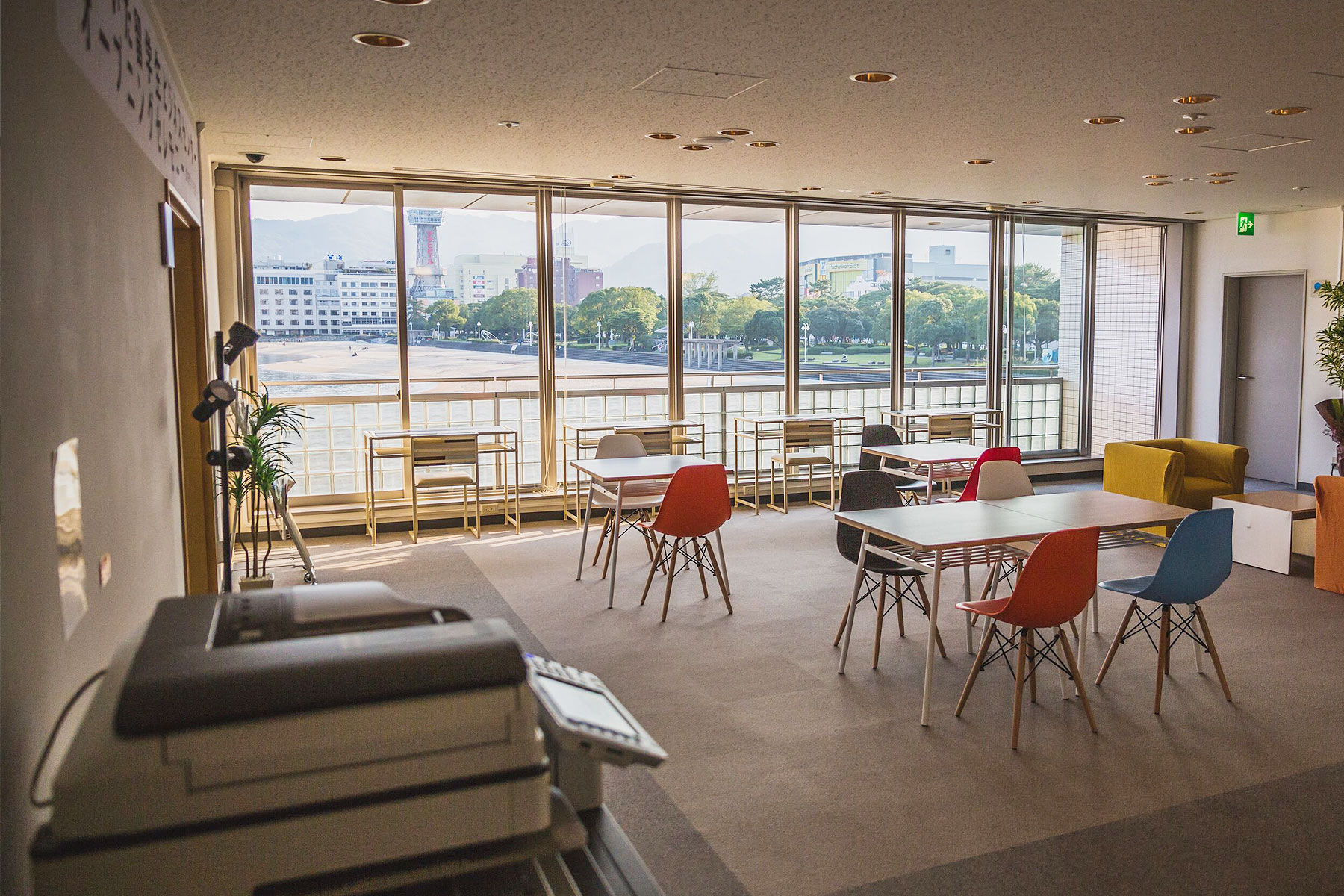 Accommodation and Living Costs
Students are guaranteed a furnished single room in APU's downtown student housing facility, AP House 4. For details regarding the facilities please see the APU Student Office Website.
Resident Assistants (Ras) are available around the clock to offer support to residents. You will find many entertainment options near AP House 4 such as shopping malls, cafes, karaoke, bowling, and restaurants with international food. Since AP House 4 is located off-campus, students have to commute to APU on their own expense. Many of APU's regular students also live in downtown Beppu so we hope this will allow for more opportunities for exchange students to meet with them too. Total housing fees (see below) are to be paid within one month after receiving the invoice. and the invoice will be sent to you together with your notification of acceptance.
*Accommodation information and fees are subject to change.
*Invoice will be sent upon admission approval (Payment method: Bank Wire Transfer only)
*No meal plan is available.
*Other accommodation options are not available for exchange students.
Housing Fee Breakdown
Moving-in Fee
33,000 JPY (Non-refundable)
Rent
49,000 JPY / month
*Utility fees and Bedding/Linen fee are included in the above amount.
Estimated Accommodation Fees per Semester / Year
| Program Term | 1 Semester | 1 Year |
| --- | --- | --- |
| Amount | Approx. 300,000 JPY | Approx. 600,000 JPY |
Estimated Transportation Fees per Semester / Year
| Program Term | 1 Semester | 1 Year |
| --- | --- | --- |
| Amount | Approx. 50,000 JPY | Approx. 100,000 JPY |
Insurance (Mandatory)
Exchange students are required to purchase Comprehensive Insurance for Students "Gakkensai" and the Japanese National Health Insurance.
Comprehensive Insurance for Students "Gakkensai":
All APU students from overseas must purchase this insurance. This insurance covers any accidental damage due to fire, rupture, explosion etc.
National Health Insurance (NHI):
International students who enter Japan with a student visa are required to purchase this insurance by Beppu City and the Japanese Government. This insurance covers 70% of all your medical care costs.
Student's Comprehensive Renters Insurance will be paid for with housing fees, the NHI will be collected after arrival.
| Insurance | 1 Semester | 1 Year |
| --- | --- | --- |
| Comprehensive Insurance for Students "Gakkensai" | Approx. 4,000 JPY | Approx. 6,000 JPY |
| National Health Insurance | Approx. 10,000 JPY | Approx. 20,000 JPY |
Living Cost in Japan:
| | |
| --- | --- |
| Food | 30,000 - 40,000 JPY / month |
| Academic Expenses | 10,000 - 20,000 JPY / semester |
| Transportation | 45,000 JPY - 15,000 JPY / semester (Depends on whether studenrs choose to use bus tickets or purchase a bus pass) |
| Other | 10,000 JPY / month |