(1 semester - 1 year) International Exchange at APU's 141 Partner Universities in 42 countries and regions (as of January 2020)
The Student Exchange Program is a program where students will study at one of APU's partner universities for either a semester or a year. The main course of study at the exchange destination will primarily consist of curricular subjects that correlate to the student's area of specialization here at APU. There may be cases where the host university may limit a student from registering for certain courses or requiring a student to take additional language subjects ("English as a Second Language" subjects, etc.) depending on the student's language ability. Students will continue to pay tuition to APU throughout the program and will be exempt from paying tuition fees at their host university.
The actual exchange period will begin a year after application, making the period that the student is abroad sometime between their 4th semester (latter half of the 2nd year) and 7th semester (first half of the 4th year). Students cannot study abroad in their final semester. Universities in non-English-speaking countries also offer courses in English.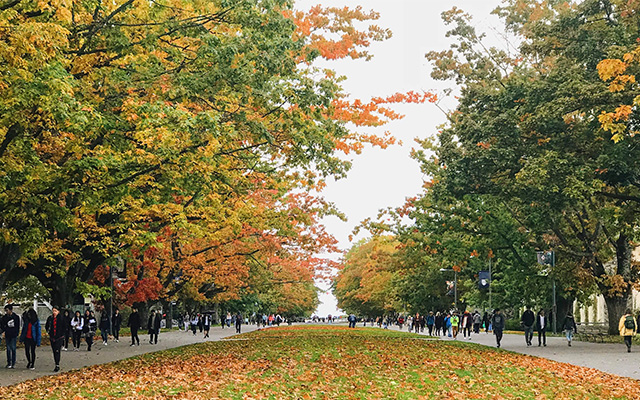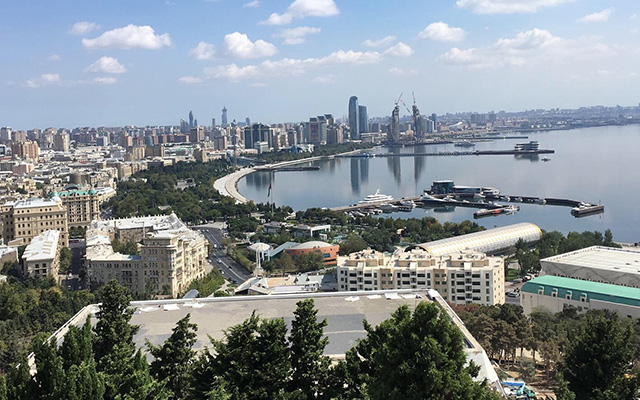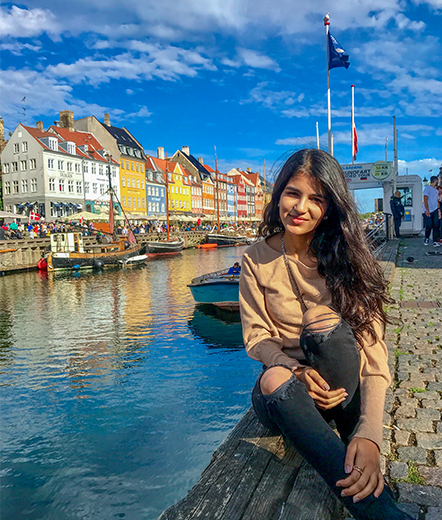 Program Aims and Features:
Deepen specialized knowledge at overseas partner university
Eligible Participants:
4th - 7th semester students
Application Requirements:

Semester GPA of 2.00 or higher (Cumulative GPA requirements differ depending on the host university)
Students must meet the English language proficiency requirements of host universities

Duration of Study:
1 semester - 1 year (2 semesters)
Application Period:
SP: Mid April - Mid June
FA: Early October - Mid November
Study Site
(Country/Area):
North & South America, Europe, Asia, Oceania and Africa
Credit Transfer:
Credit transfer will be carried out by the Division of Academic Affairs upon application by student.
Course Registration:
Student will register courses at host universities
Grade:
T (Transfer)
Estimated Cost:
APU Tuition, flight tickets, housing fees, Living expenses, Overseas Travel Insurance and others
Application Process
As a rule, applications are accepted twice a year in spring and fall and must be completed one year prior to departure. The list of universities available will vary from semester to semester. The selection process e ntails a c omprehensive a ssessment o f a pplicants' a cademic performance, application materials, English language proficiency and performance in an interview. Program information and application materials can be downloaded from the Academic Office website during the application period. Each host university has different language proficiency and GPA requirements which students should check carefully before applying. Please note that international students may not apply to host universities located in their home country.
Timeline from Application to Study Abroad
Students cannot study abroad in their final semester (8th semester)
What I Learned By Going Abroad
AKIYAMA Yuka (APM)
AY2017 Fall – AY2018 Spring
University of Hertfordshire (UK)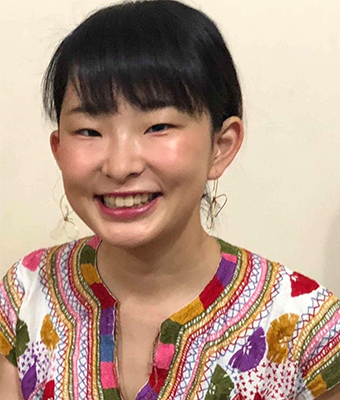 I decided to go on exchange to the U.K. for two reasons. Firstly, I wanted to deepen my knowledge of International Business, which I have been studying in the multicultural context of APU. Secondly, I wanted to put my multicultural understanding to the test in a culture very different from my own, without being able to lean on family or friends for support.
At my host university, most classes centered on discussions and assignments, including essays. Rather than simply taking in information, we were encouraged to truly process class content within ourselves and in relation to our own opinions. As a result, I became aware of similarities and differences between local students and myself.
Compared to APU, there were more students from Europe, Africa, and the Middle East. Our different backgrounds sometimes led to arguments or differences of opinion in class, activities, and our dorm life. However, overcoming these challenges allowed me to gain new perspectives to apply in my daily life.
By believing in myself to step outside of the familiar APU environment and study together with students from many different backgrounds, I was able to look objectively at both my past learning at APU and my own growth. At the same time, I realized that I have only seen a small slice of the world. The process of deepening my learning through a one-year exchange allowed me to appreciate the value of placing myself in a diverse environment. Going on exchange has also shaped my decision to work in an international company after graduation, where I can continue my exposure to different backgrounds.
Because I was going on exchange in the second semester of my third year, I had some concerns related to study plan, job hunting, and so on. However, APU provided constant support before departure and up until the end of the program. Thanks to this level of support, I didn't need to feel anxious while taking on many challenges, such as my studies, internships, travel, and job hunting.
Diving Into a New Environment
FURUMORI Maasa (APS)
AY2018 Fall - AY2019 Spring
The American College of Greece (Greece)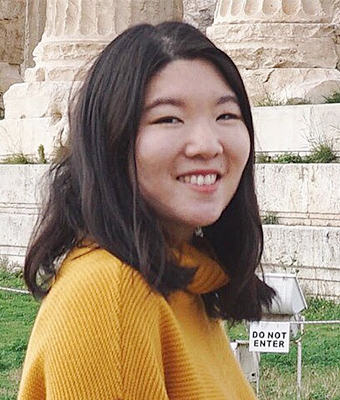 In order to learn about the tourism industry, I chose to study in a county where tourism is a key industry: Greece. Another reason for my participation in the student exchange program was because I wanted to challenge myself in a new environment different from that of APU. I decided to take advantage of the opportunity offered through APU's unique exchange program to study in a country which I might normally not have the opportunity to visit.
During the exchange program, I aimed to be proactive both in and outside of school. Being the only student from Japan, I was able to experience what it's like to be a minority while participating in various school activities and events.
Classes at the university mainly consisted of small groups of 10-20 people and were very discussion focused. As a result, I had many opportunities to share my opinions with my classmates. As I came to understand the values of others, I was also able to actively share my own views. As a result, I believe that I was able to generate interest in Japan among my fellow students. Greece people are very friendly and active. On weekends, we often went to restaurants and cafes, where we would chat for several hours. In addition to meeting local Greek people, I was able to make friends and have fulfilling experiences with students from different backgrounds, many of whom held different values of those of people from Europe, the Middle east, and the United States.
In the beginning, I found it difficult to adjust to the Greek culture and lifestyle. However, the hardships I encountered gradually turned into a sense of joy at learning new things. Of course, there were also hard times. However, I preserved by looking into myself and developing a broader view of the world. I was able to clarify my dreams through my exchange experience and I am currently working on relevant qualifications back home in Japan.
As a result of participating in the exchange program, I have come to realize that it is important to not only place yourself in an enriching environment, but also create a new environment for yourself. I strongly encourage anyone interested in the exchange program to take advantage of this opportunity offered by APU by choosing from a diverse range of countries and areas in which to challenge themselves.
Student Exchange Fair
To raise interest in student exchange and provide students with up to date information about our partner universities, APU regularly conducts a Student Exchange Fair. At the Student Exchange Fair, exhibition booths are set up for around 70 partner universities in which around 150 students including returning APU students and current exchange students from our partner universities come and proudly represent their respective universities. Over 300 students attend the fair to learn more about necessary preparations to go on exchange and obtain a concrete image of our partner universities and host countries and regions. You may think there is a high threshold to go on exchange. However, by taking part in the Student Exchange Fair, you will be able to deepen your understanding of the program and alleviate your concerns to better prepare yourself for the exciting world that awaits you.