Be a Global citizen! Connect other countries with Japan.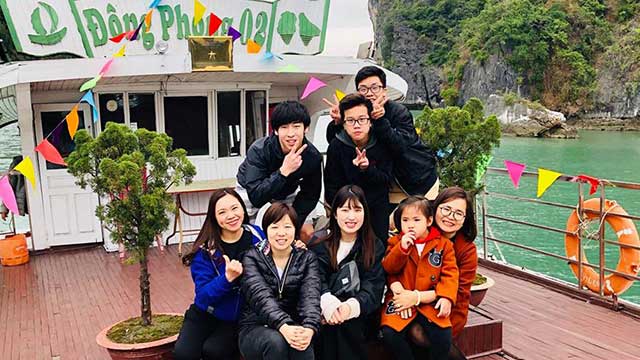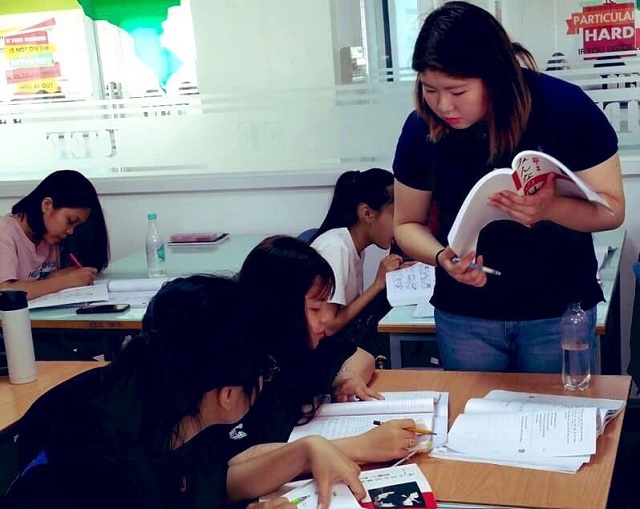 What is SEND?
Student Exchange Nippon Discovery (SEND), which is implemented as part of the Project for the Promotion of Global Human Resources Development, is an educational internship that aims to contribute to the internationalization of education in the host country/region by offering Japanese language education support and Japanese culture classes. Students on the internships enhance their knowledge of the host country or region's language and culture through grassroots exchange, with the ultimate aim of developing human resources who will become future bridges between Japan and the host countries and regions. Internships are for about 30days in Thailand (summer) and Vietnam (winter).
Why SEND? No.1

30 days of stay! "Survival" experience with minimal Japanese people!
Have you ever experienced being a "minority"? While living in Japan, Japanese language, as well as its manners and customs are commonly used. Program participants are able to experience being a minority as a foreigner and understand the feelings of non-Japanese people living in Japan. This experience gives participants the chance to reflect on themselves as a person, and as a native person living in Japan, by understanding how they are seen in the host country. This experience will lead participants to broaden their outlooks and discover a new side of themselves.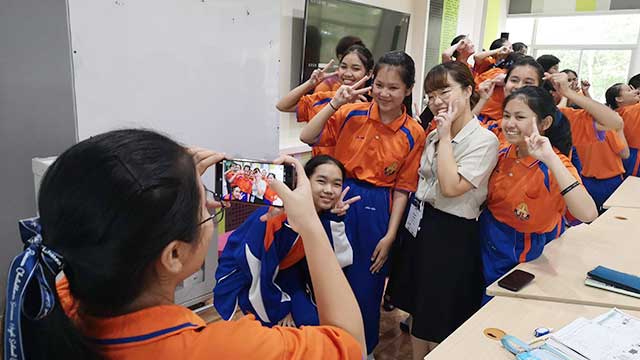 Why SEND? No.2

Internship at educational institutions overseas!
Program participants will undertake internships as assistants for Japanese language and Japanese culture classes. Participants will act as representatives of Japan and teach Japanese language and culture, giving them the opportunity to reflect on their home country and their sense of responsibility to Japan. There are also chances to participate in classes held in English, therefore participants will also have the opportunity to brush up 3 languages in Japanese, English, and the language spoken in the host country.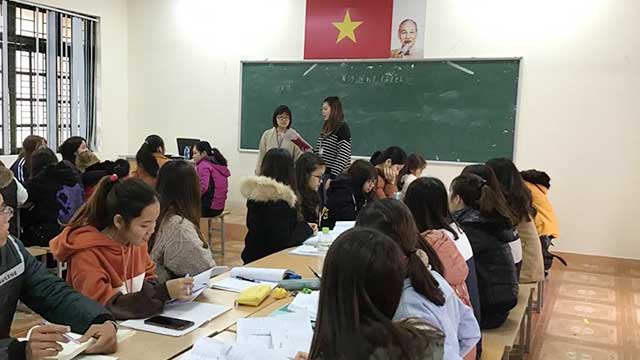 Why SEND? No.3

Analyze the "Current you" and grow up into the "Ideal you"
Two tasks, "Rubric" and "Reflective journal" are set in this program. These tasks help participants reflect in deep by requiring them to write out their daily activities, thoughts, and experiences. By reflecting deeply, participants are able to understand what they did well/bad and their strengths/weaknesses, and grow into the 'ideal'' them and a valuable resource to the world.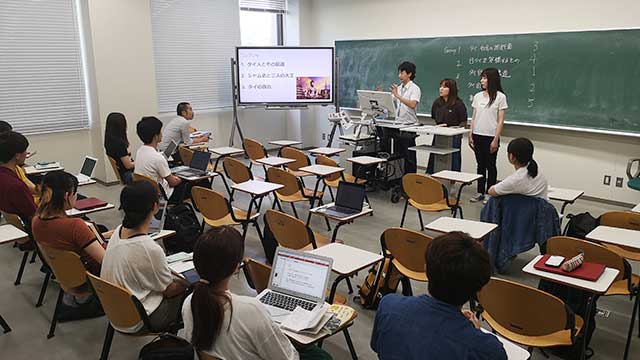 Why SEND? No.4

Stay in student dorms or at a local family house! Immerse in local life!
One of the attractions of this program is that participants are able to actually see or experience the real local cuisine, customs and culture by living with local people, and understand deeply about the host country/ region. Participants can learn Thai or Vietnamese cuisine from host families, learn the language spoken and what is popular among young people from their roommates.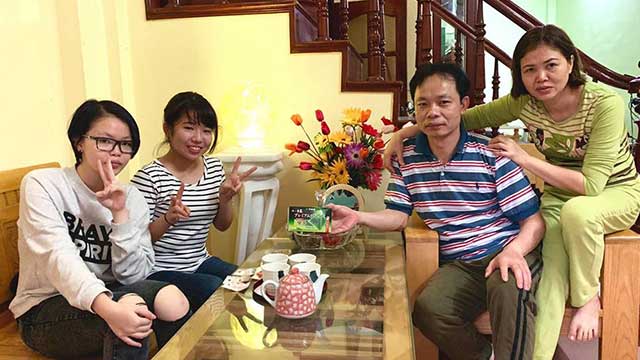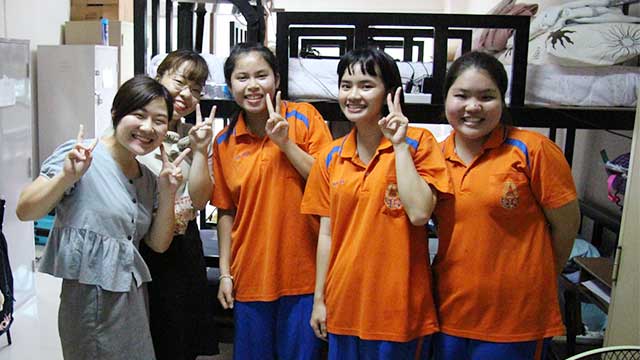 Chie Matsubara(APS) 2nd year student SEND Vietnam Program
2019 Feb-Mar participant,
Engaged in the internship at University of Economics and Finance
(Ho Chi Minh City)
(Snap shot during internship)
Inspired by students who have a variety of backgrounds at APU, I came to the thought that I shouldn't be satisfied with staying the way I am now. This led me to participate in the SEND Program to improve myself.
Through the SEND Program, I acquired the ability to act according to circumstances, as well as self -solving skills. Furthermore, I learnt the importance of acting independently, such as seeking the things I could do, discussing it with teachers at the host school, and carrying them out. I was able to discover my strengths and weaknesses through the many problems I faced and overcame during the program. It was a busy month but I gained many things.
I hope to continue being proactive and taking on various challenges for the remainder of my university life using my strengths I discovered through the SEND Program.
Participating in the SEND Program has helped me to find the fascination of teaching others about Japanese culture; it has given me an interest in Japanese education. As a result, I have decided to apply for 'Nihongo Partners'. My goal is to increase interest in Japan in the host country by teaching the charm of Japan and making use of my experience in the SEND Program. The experience of the SEND Program has become a treasured memory of mine.
(Snap shot during internship)
Yoshida Hayato (APM) Graduated AY2018 Currently working for Rakuten, Inc.
Participated to the SEND Program (Thailand) in August-September, 2015
Host school: Princess Chulabhorn Science School, Loei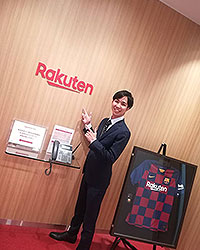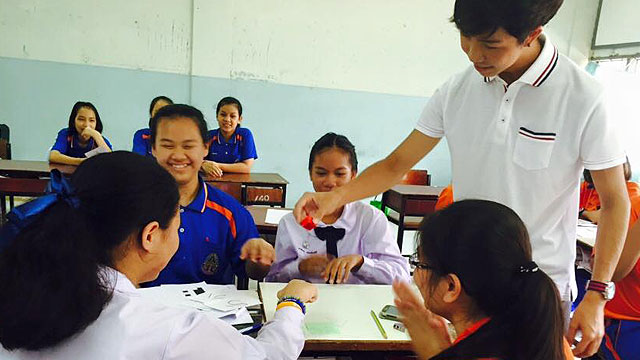 (Snap shot during internship)
I decided to participate in the SEND Program because the thought of teaching Japanese to the local people at a particularly rural place in Thailand caught my attention. What I learned from the SEND Program is the spirit of "Go through with it at any cost". Many unexpected things can happen in an environment that we are not used to. However thanks to my experience on the SEND Program, I acquired the way of thinking how to overcome problems we face, and carrying it out by being responsible toward the job. This spirit shares the same mindset of the company I am currently working for – "Get things done". In a society where we are responsible for each of our own actions, I believe this spirit of "Go through with it any cost" is the most important skill.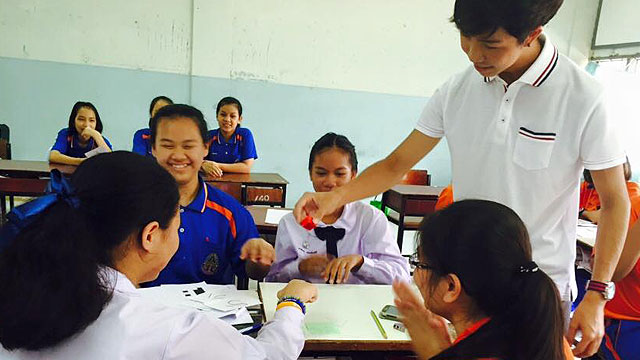 (Snap shot during internship)