Jul 18, 2019
The 8th Tourism Studies Conference was held at APU from July 5 (Fri) to July 7 (Sun).
International Center for Asia Pacific Tourism (iCAPt), which is an affiliated center of RCAPS, and Japan Society for Tourism Studies jointly held the 8th Tourism Studies Conference under the direction of Professor TODOROKI Hiroshi (Executive Committee Chairman) at APU from July 5 (Fri) to July 7 (Sun).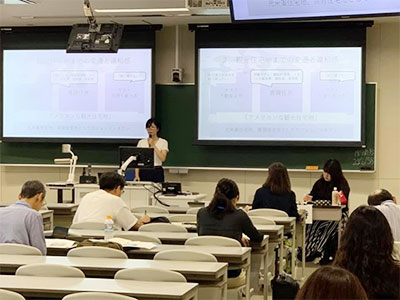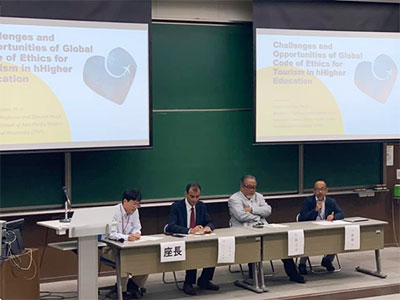 In the Forum held on the 6th (Sat), Associate Professor VAFADARI M. Kazem introduced how the Global Code of Ethics for Tourism (GCET) espoused by UNWTO (World Tourism Organization) can be reflected on education in universities with an example of APU, the first case of a private university to be accredited with Tourism Education Quality (TedQual). Vice Dean Yuji Yashima of the Faculty of Tourism, Wakayama University, presented the case of a national university receiving TedQual as well. Mr. Rikio Kubo, the President of Hotel Seikai announced an examples of incorporating community alliance in education along with discussions with other participants.
Moreover, one symposium and 43 research presentations were conducted, and the number of presented papers reached record high.
TOPIC

カンファレンス