Mar 17, 2021
RCAPS Current Research Seminar Report "Book Talk, Identity, Culture and Memory in Japanese Foreign Policy"
On Feb 18, RCAPS welcomed Associate Professor KOLMAS Michal, Dr. WAKEFIELD Bryce and Professor SATO Yoichiro from APU to deliver a RCAPS Current research seminar entitled "Book Talk, Identity, Culture and Memory in Japanese Foreign Policy."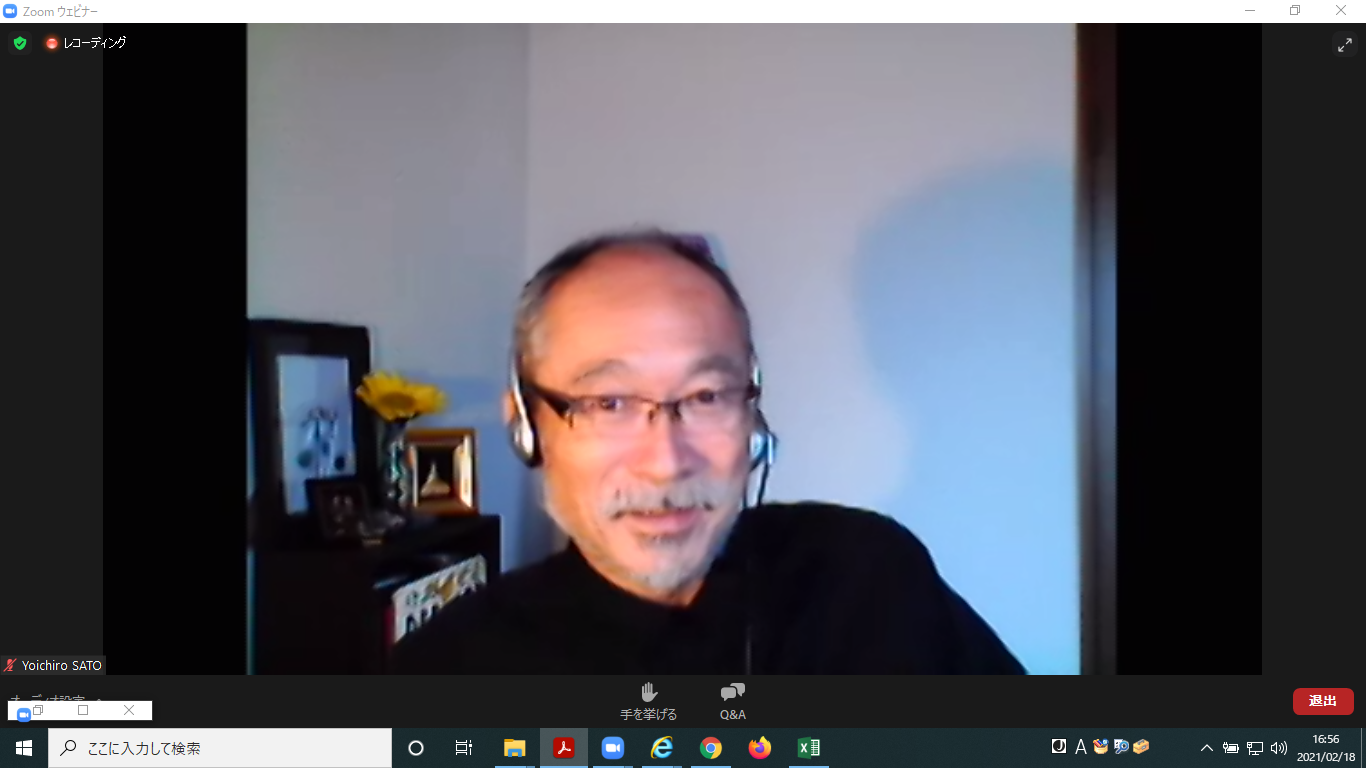 Professor SATO Yoichiro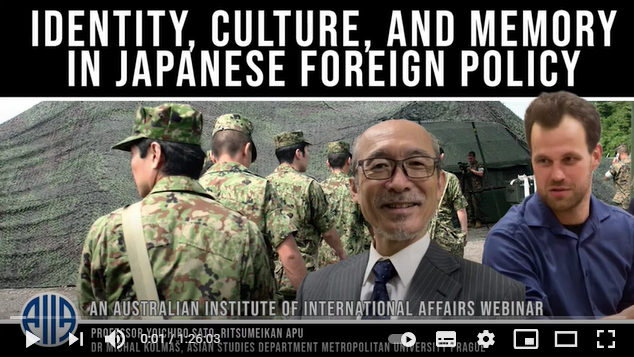 [Report by Professor SATO Yoichiro (APS) as the seminar organizer]
The seminar was attended by a number of audience that is greater than the average number AIIA (Australian Institute of International Affairs) normally attracts for its National Office webinars, but perhaps from more diverse regions, due to the involvement of three key institutions—AIIA, APU, and Metropolitan University Prague.
Four other chapter authors of the book, including Profs. Heo and Vyas of APU, joined the discussion to briefly present on their respective chapter.
Active Q&A continued over 40 minutes all the way through the end of the allocated session time. Sato was contacted on the same day by a participant (Ph.D. student from Sweden), who invited Sato to be a speaker on the forum he is involved in organizing at the Swedish Institute of International Affairs (SIIA).
The webinar was successful at featuring APU's team of international Relations scholars to the global audience. The pre-existing tie with the AIIA was reinforced. New opportunities for academic exchanges have opened up with Metropolitan University Prague and another Czech institution. Sato's tie with the SIIA (which have been somewhat dormant for some ten years, due largely to staff turnovers at SIIA) will likely be renewed.
TOPIC

セミナー