Jul 11, 2022
RCAPS Seminar "The EU's strategy in the Indo-Pacific region"
On June 23, RCAPS welcomed Dr. Michael Reiterer, EU-Ambassador ret.; Distinguished Professor at the Centre for Security, Diplomacy and Strategy (CSDS) of the Brussels School of Governance (BSoG) to a RCAPS seminar entitled "The EU's strategy in the Indo-Pacific region".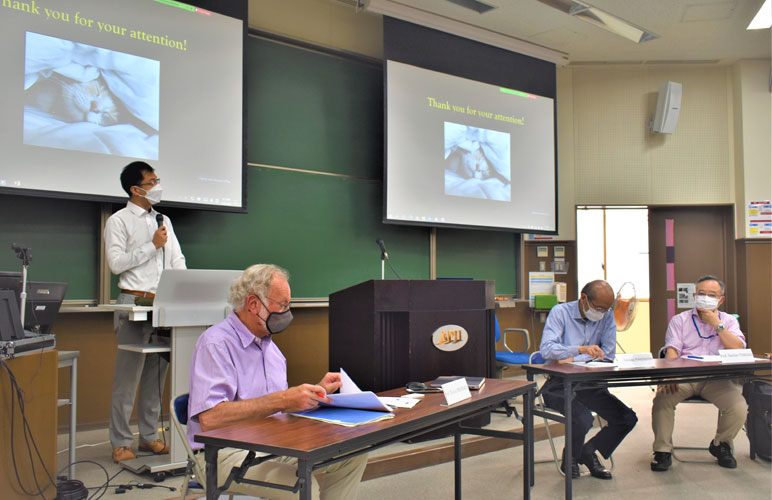 [Report by Assistant Professor HIRANO Miharu (APS)]
Dr. Michael Reiterer delivered a guest lecture entitled "the EU's Strategy in the Indo-Pacific Region". In his lecture, he described the EU's foreign policy from a wide perspective, including the EU's recently published Indo-Pacific Strategy, the promotion of infrastructure investment through the Global Gateway, and the security doctrine reflected in the Strategic Compass. He explained that these strategies are developed based on the understanding that the security of Asia and Europe is intertwined. After Dr. Reiterer's lecture, we had two discussants—Professor Hidetaka YOSHIMATSU and Professor Yoichiro YAMADA from APU—who provided comments and questions from political and economic point-of-view. We also received questions from students to which Dr. Reiterer kindly responded in detail. In the end, Dr. Reiterer left some messages to students about competencies required for diplomats and how students should learn to develop their capabilities.
TOPIC

セミナー