Aug 23, 2022
RCAPS Seminar "Nuclear parks, and solitary pines: Dark tourism and difficult heritage in post-disaster Tohoku"
On August 8, RCAPS welcomed Dr. Anna Martini of the University of Bologna and Dr. David Nguyen of Tohoku University to a RCAPS seminar.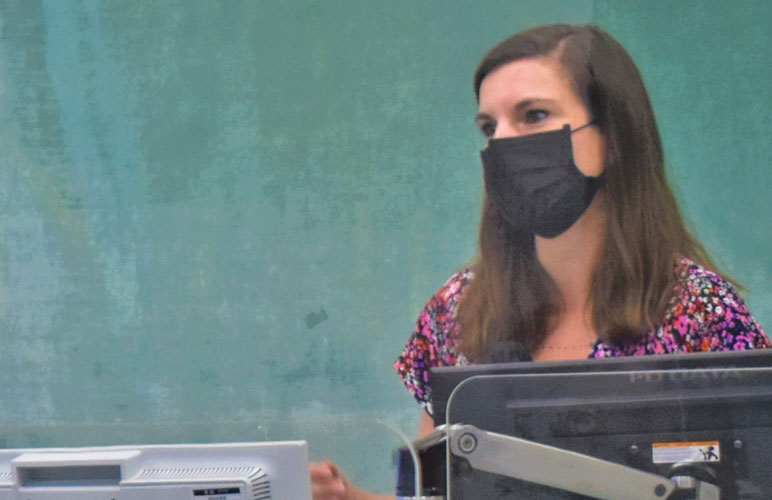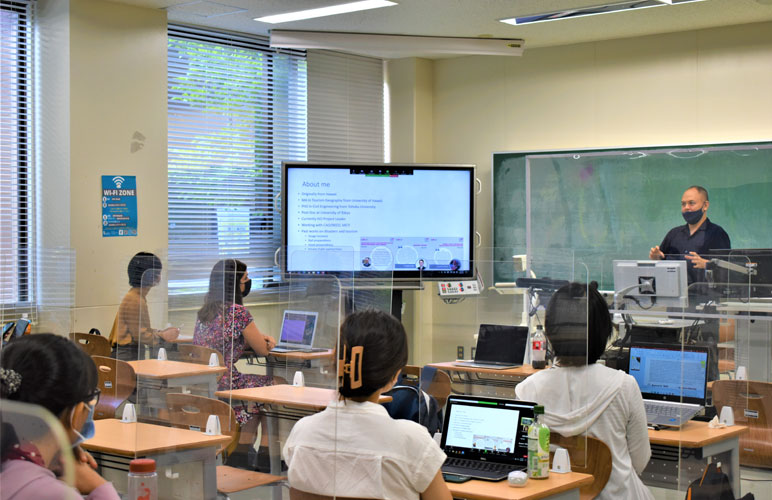 [Report by Professor BUI Thanh Huong (APS)]
Section 1: Presentation of original research title "Nuclear parks, and solitary pines: Dark tourism and difficult heritage in post-disaster Tohoku." Dr. Anna Martini of the University of Bologna presented her research in Tohoku from 2016 through 2020. The research was conducted in Rikuzentakata and Fukushima on the memories of the Great East Japan Earthquake and Tsunami (GEJET). The study applied "affect" concept to understanding visitors' and residents' experiences and engagement in conserving GEJET's heritage. The research offers an interdisciplinary approach to integrating dark tourism, cultural heritage, and disaster management.
The Question-and-Answer section attracted significant interest from the audience, where many questions came from APU faculty focusing on the interpretation of dark tourism concepts and disaster mitigation strategy, as well as some comments on the limitations of the research and its approaches to disaster memories. The presenter handled questions carefully and expressed her own viewpoints on critical issues addressed in each question.
Section 2 is a roundtable discussion led by Dr. David Nguyen of Tohoku University. The debate centers on the approach to constructing stories about GEJET and the extent to which special interest tourism can be developed in the Tohoku region from the heritage of the disaster. The discussion was very lively, with opinions and evaluations from audiences on (1) the awareness of Tohoku as a tourist destination; (2) the challenges to developing post-disaster tourism in the region; and (3) who are the tourists and what types of tourism are appropriate for the region. Section 2 well connects to section 1 and reinforces the key arguments on the feasibility and viability of post-disaster tourism, as well as the methods and approaches to standardize products and stories of the destinations that suffered from tremendous natural disasters.
The seminar and roundtable discussion offers an opportunity to engage APU students and faculty in the debate on how to remember and learn from natural disasters. Lessons learned from the Japanese experience might be relevant to other countries prone to natural disasters.
TOPIC

セミナー