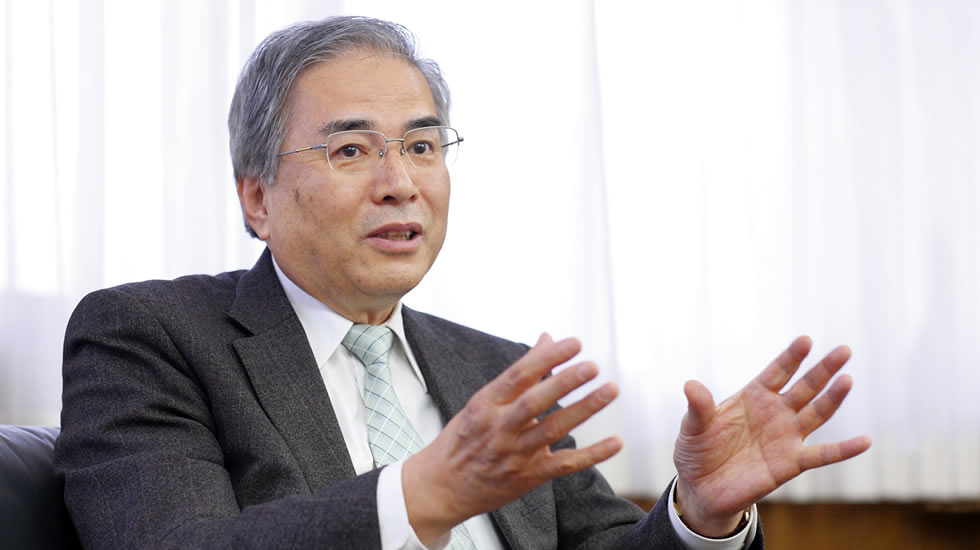 KORENAGA Shun
President, Ritsumeikan Asia Pacific University
Vice -Chancellor, The Ritsumeikan Trust
APU was established in April 2000 under the principals of "freedom, peace, and humanity", "international mutual understanding" and "the future shape of the Asia Pacific region" thanks to the cooperation of Oita Prefecture, Beppu City, and many more supporters in Japan and around the world. APU is currently home to over 5,800 students from approximately 90 different countries and regions.
We live in a world undergoing rapid change on a daily basis. While it is predicted that the global population, lead by Asia, will increase by a further 2 billion by the year 2050, there appears to be no end to Japan's trend towards a declining population. Many economies throughout Asia are experiencing rapid growth and forging ahead with globalization. It is inevitable too that the Japanese society and business also push ahead with globalization. It is precisely for this reason that the Japanese business sector demands ambitious and globally-minded graduates with the ability to stand their ground in tough negotiations in a multicultural and multilingual environment. The question is now being raised as to whether Japanese universities can meet this demand and produce this kind of globally-minded graduate.
With 2,900 international students making up almost half of our student body, and a 50% international faculty, the multilingual and multicultural APU learning environment, combined with our students' ambition and desire to grow, is unique not only in Japan but indeed in the entire world. APU has adopted an educational system unprecedented in Japan including a spring/fall enrollment system, a dual language curriculum allowing students to take undergraduate courses in either Japanese or English, and a 1300-room international dormitory that also serves as a venue for international exchange.
We at APU aim to be a university that can contribute, now and forever, to the realization of a future where the Asia Pacific region can develop as a peaceful and harmonious society. For this to happen, we can't afford to be complacent about our current position, but instead we must continue to further improve our ongoing contribution to education, research and society.