First Lecture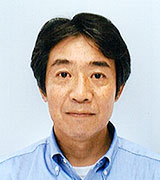 Date and Time : Sunday, June 25, 13:00 - 14:30
Lecturer : Associate Professor SUDO Tomonori (College of Asia Pacific Studies)
Language : Japanese
Theme : 新たな開発の時代に向けて
Second Lecture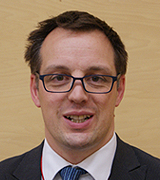 Date and Time : Saturday, July 8, 13:00 - 14:30
Lecturer : Associate Professor JONES Thomas Edward (College of Asia Pacific Studies)
Language : Japanese
Theme : Theマウント富士!外国人目線の富士山
Third Lecture
Date and Time : Saturday, July 15, 13:00 - 14:30
Lecturer : Assistant Professor YANG Jeongwoo (College of International Management)
Language : Japanese
Theme: 正しいことを正しく行う企業
* First - Third lectures will be held in Japanese. If you are interested in joining, please refer to the Japanese page for more details.
Fourth Lecture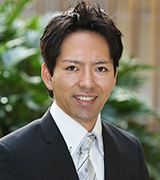 Date and Time : Sunday, July 30, 13:00 - 14:30
Lecturer : Assistant Professor SAITO Hiroaki (College of International Management)
Language : English
Theme : The Staff Oasis: The role of staff break rooms for hospitality employees' wellbeing and performance
Outline:Hospitality jobs are commonly associated with negative characteristics such as long and unsocial hours, inadequate pay and heavy workloads. Despite these conditions, hospitality employees, particularly customer-contact employees, are required to deliver quality service to customers. To do so, they are often required to manage their emotions and display friendly and courteous attitudes by engaging in emotional labour. My project seeks to understand the role of staff break rooms in creating a restorative environment to help employees cope with the negative aspects of emotional labour, promote employee wellbeing and increase employee performance in customer service. The findings of this study will provide a significant understanding of the role of staff break rooms in the hospitality industry and provide managers with a new strategy to help employees cope with work-related stress and increase employee performance.
Participation Fee : Free
Seating capacity : 50
Application : https://goo.gl/vp10rb
TEL : 0977-78-1315 (Mon.-Fri. : 10:00 - 17:00)
FAX : 0977-88-5953
E-mail:apukouza@apu.ac.jp