On Friday, July 10th the final event of Myanmar Week, the Grand Show, was held in the Millennium Hall. APU holds Multicultural Weeks every year during which time students showcase the cultures and traditions of their home countries and regions. This was the first time in APU's history that Myanmar Week was held.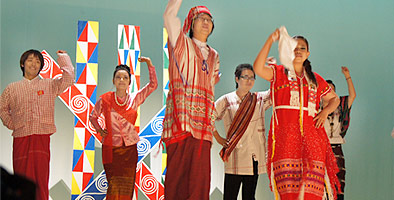 Grand Show special guest APU President Korenaga Shun gave a congratulatory address to commemorate the first Myanmar Week, and officials from the Myanmar Embassy were in attendance to show their support for the Myanmarese students.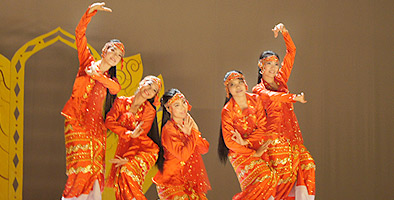 On stage, students performed traditional and contemporary Myanmarese dances and held a fashion show making for an enthralling event. Students also presented the unique traditions of Myanmar such as its wedding customs and the custom of splashing each other with water to ring in the New Year.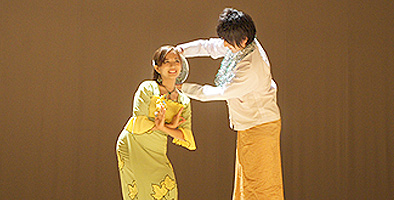 Impressed by the event, audience member TANAKA Masami (APS2, Japan) commented, "Thanks to these performances I got to learn about Myanmar, a country we don't learn much about. I found it fascinating and now I want to visit Myanmar."




Myanmar Week representative May Pyeetson Aung (APS3) reflected on the event, "Approximately 60 Myanmarese students worked together to hold the first Myanmar Week, and we encountered and overcame financial, organizational and many other problems. This was the biggest challenge in my life so far, and we pulled off a successful show thanks to the generous support from the people of Beppu and the mutual trust of the student organizers."


Reporter, Student Press Assistant (SPA): HIRABAYASHI Hayato (APS2, Japan)