On Friday, January 21, 2011, the Taiwan Culture Week Grand Show was held at the APU Millennium Hall. Hundreds of students, professors, staff and local citizens came to witness the highlight of the Taiwan Culture Week. The brilliant performance left a strong impression on the audience and marked the successful conclusion to the 2010 fall Multicultural Weeks. The show was also streamed live via USTREAM.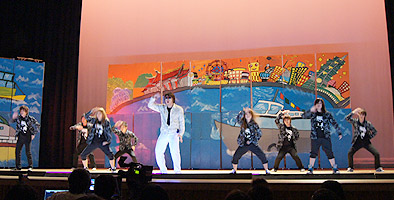 The theme for this year's performance centered on a tale of comradeship and love. The show was divided into four major scenes each focusing on one specific aspect of Taiwan. The Chinese folktale, "Mulan", was also adapted for one scene of the story.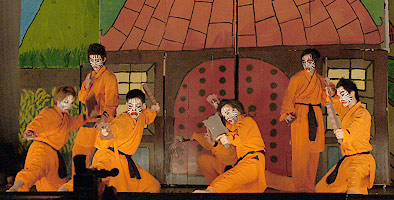 The first scene featured an electrifying dance performance representing fashion trends and modern culture among the Taiwanese youth. The following scenes then displayed a fusion of both traditional and modern elements to express the mixture of culture and vigor of the Taiwanese people. The traditional temple festivals, Taiwanese language songs, arts and crafts, and Taiwanese fashion were all introduced on the stage. The Grand Show offered a visual feast and was well received by the audience.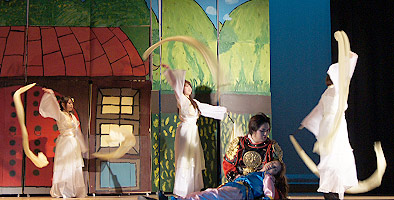 Impressed by the performance, Christian MEZA ALVAREZ (GSMM, Mexico) commented, "I enjoyed the show very much, especially the indigenous bamboo dance. It looked very difficult and I'm sure that it requires a great deal of skill. The singing and colourful costumes also left a deep impression".




As an organizer and participant in the show, LIAO Jen-Hsuan (APM1, Taiwan) expressed his feelings on the show's success, "It was a brilliant performance! We put a great deal of effort into this project for almost six months so it was a great feeling to be actually performing on the stage".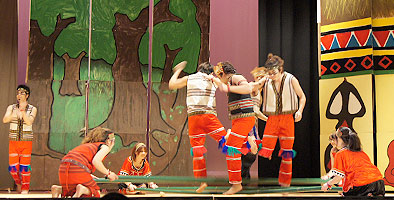 Multicultural Weeks have become symbolic events on the APU campus. These events display APU's multicultural uniqueness and provide opportunities for APU students to experience and learn more about different cultures.

Please click here for video-clips of the Taiwan Culture Week Grand show.
Reporter, Student Press Assistant (SPA):MAO Zhewei(APM2, China)