Since APU was established eleven years ago, almost 6,800 students from 123 countries and regions have graduated. With their advanced language and communication skills, APU graduates are following their dreams and playing active roles on the global stage.APU graduates HOLY Setyowati Sie (Class of 2006 Spring APM, Indonesia) and ISLAM, MD. Moinul (Class of 2005 Fall APM, Bangladesh) are two examples.




In light of the high birth rate in Indonesia, in 2006 Holy established her company "Yasashii Jeans" producing jeans for pregnant women and also to create jobs for the unemployed. In 2009 her achievements were recognized and she was awarded the Bank Negara Indonesia "BNI-Femina Woman Entrepreneur Award".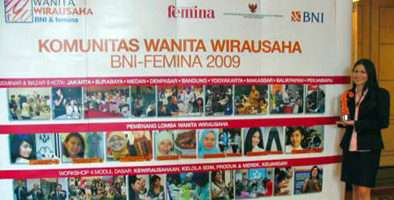 During her time as a student, Holy majored in marketing and took a range of classes focusing on venture business and attended lectures by a number of business people and entrepreneurs. Taking part in on-campus business plan competitions, Holy also gained a deeper understanding of business and how new business plans are developed. With these skills and experiences, she then tried her hand at importing Indonesian beverages and managing a shop in Yufuin. No doubt these early experiences were the first steps towards her current business.

Her goal and aspiration for the future is to "reduce the unemployment rate in Indonesia and develop new business opportunities. Based on these business developments, I hope to create greater links between Japan and Indonesia. I also want to develop sustainable educational programs and contribute to human resource development in Indonesia – something that is vital for Indonesia to improve its international competitiveness. "

In an attempt to provide employment opportunities for motivated and educated young Filipinos, Moinul has set up the "PIKT" online service that allows people in Japan to study English with Filipino teachers selected primarily from students studying at the University of the Philippines, the nation's premier educational institution.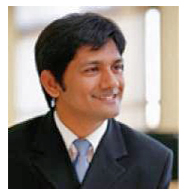 Moinul expressed his hope that by overcoming borders and bringing together outstanding Filipino teachers and Japanese people who want to study English, we can achieve a form of "intellectual fair trade", support the financial independence of young Filipinos, and support the linguistic independence of Japanese students.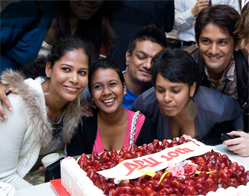 Many APU graduates have taken up active roles around the world and are working towards the realization of the University's founding principals of "Freedom, Peace and Humanism, International Mutual Understanding, and the Future Shape of the Asia Pacific Region".
On Friday, March 18 approximately 900 students will celebrate their graduation and the beginning of their journey onto the global stage. With the "APU spirit" etched in their hearts, the new graduates will no doubt add to the ever expanding network of APU graduates around the world as they strive towards their dreams.