講演・シンポジウム|来学者
Nov 8, 2012
On Thursday, November 1, 2012, the President of Hoshino Resort Co., Ltd., HOSHINO Yoshiharu, delivered a Top Executive Lecture at APU under the title of "Shaking up tourism in Japan". This was the 17th installment to the Top Lectures.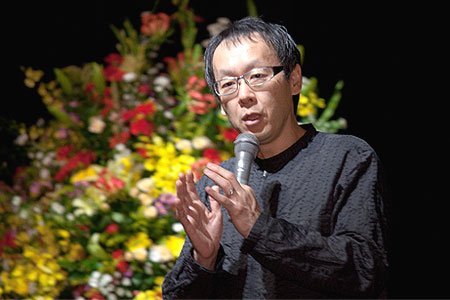 During the lecture, Mr. HOSHINO spoke of how he challenged the traditional Japanese hotel industry – where ownership and management are typically handled by the same party – by developing a new business model with management-focused initiatives at the Hoshino Resort Group. Although he stated that the Japanese tourism industry enjoys fairly high and stable domestic demand, Mr. HOSHINO suggested that Japan needs to attract more international tourists in order to fuel further growth in the industry – something he said Japan has the potential to do.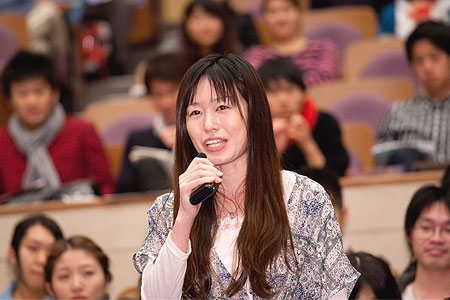 Following his lecture, Mr. HOSHINO opened the floor for questions including a question about the impact of international diplomatic disputes, to which Mr. HOSHINO replied that "Japan's tourism policy is undermined by an overdependence on one country. Our target clients are around the entire world, and from this perspective, and in order to provide products and services that meet our client's diverse needs, we need to think of tourism at a local – not national – level". The audience showed their appreciation to Mr. HOSHINO with a rousing applause to bring the event to a conclusion.
APU continues to invite international business, industry and social leaders to speak to the student body in order to help students focus on their career development. These lectures provide APU students with a valuable opportunity to learn more about the issues facing the economic and political world, and also gain a better idea of the kind of human resources society needs.