In the Global Management Capstone class, a required subject for fourth-year College of International Management (APM) students, guest lecturers are invited from companies to discuss actual issues their companies face, and domestic and international students work together apply the management knowledge they have accumulated in the course of their studies to explore solutions to the issues raised. APM encourages systematic learning in its curriculum, and the Capstone serves as the culmination of four years of study.
This semester, Kose Corporation, a cosmetics manufacturer that focuses on original high-quality, high value-added products, cooperated with the class.
On Thursday, October 17, Yoshinori Haratani, Executive Officer and General Manager of the Corporate Strategy Department, presented students with information on the company's businesses, mid to long-term vision, and issues along with its basic, global, and brand marketing strategies. Next, Masanori Kobayashi, Executive Managing Director and Chief Marketing Officer, gave a lecture on the global cosmetics market and Japan's positioning therein as well as the industry situation, including the global sales rankings of major cosmetics manufacturers. During his talk, he presented the topic for this semester's class: "What is J-Beauty? The Message Kose Must Communicate to Ensure Growth." After this, the Mr. Kobayashi responded to several questions on the company's current situation and marketing strategy raised by the 49 registered students from 15 countries and regions. "We had a vigorous discussion. The students were very interested and knowledgeable, and I was impressed by their questions that zeroed in on our management strategy. I wish I could have spent more time answering their questions. It was an enjoyable time," remarked Mr. Kobayashi.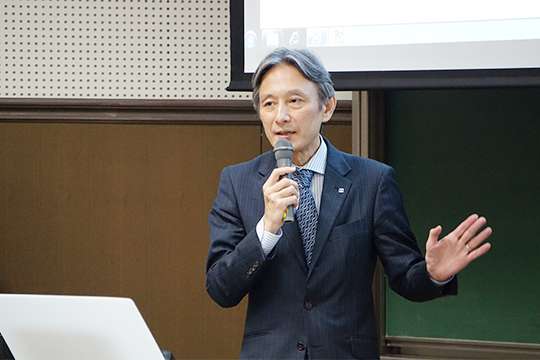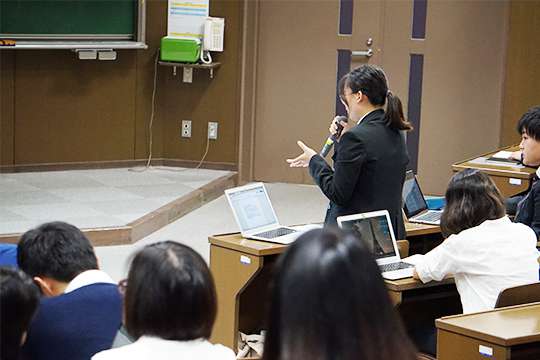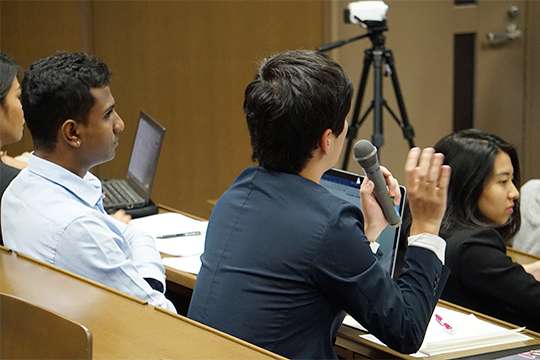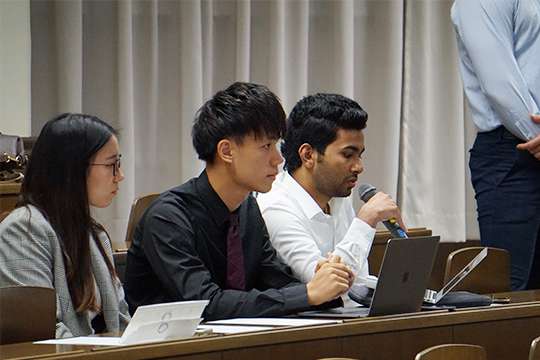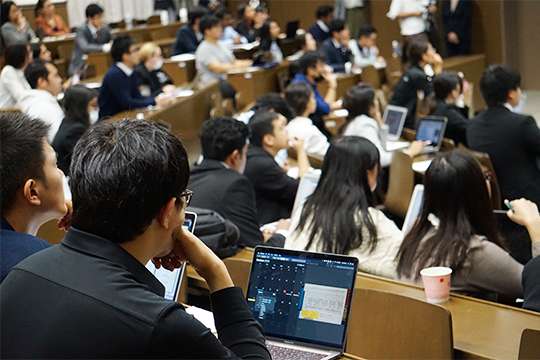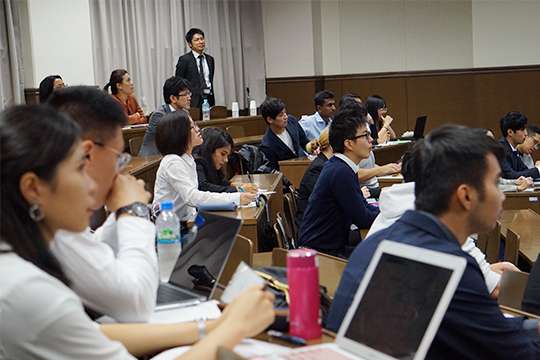 Going forward, the instructors for the course — Professor Lailani Alcantara, Professor Satoshi Kawazoe, Associate Professor Hiroaki Saito, and Yoshiki Shinohara — will give lectures aimed at deepening the students' knowledge. The students will be divided into groups of five, with each group containing a mixture of Japanese- and English-basis students from different countries and regions who are studying different specializations. The student groups will ponder how to apply what they have learned since their first year at APU to the company's actual issues, and they will use the insights and skills they have developed by way of multicultural cooperative learning to propose possible solutions.
The students are scheduled to give their presentations on the topic of "What is J-Beauty? The Message Kose Must Communicate to Ensure Growth" to company executives who will visit APU again on January 23, 2020.