Working closely with Warner Brothers UK and Andrea Corr from the Irish Rock group "The Corrs," APS Professor Peter Mantello's photographs from the civil war in Burma were featured in the following newly released music video Shame On You. The song belongs to her new solo album which was produced by Bono of U2.
LINK:
http://www.bikinifilms.co.uk/public/musicvideo/dj/childsoldiers/
Prof. Mantello is one of the newer faces at APU, having been appointed as professor of Media this April. His research fields include contemporary ethnographic cinema, and new media and destination branding.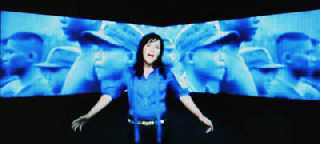 The photo is provided by Prof.Peter Mantello