The APU Women's Athletic Team trains focusing on mid and long distance events, as well as the Ekiden race. Each year has seen them making steady improvements.
On June 8th 2007, APU student MWANGI Mary Wachuka (APS3, Kenya) put in a spectacular performance to finish first in the 76th All-Japan Emperor's Trophy Intercollegiate* Athletic Championships - bringing to APU its second intercollegiate championship victory. Her time was 4'29"41.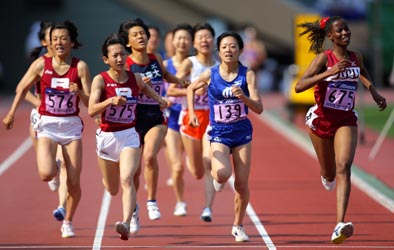 The Next day, APU student WANJOHI Mary Wangari (APS 3, Kenya) won the women's 5000 meter race in the championships. Her time was 15'54"40. This is her second intercollegiate championship victory following the same event in 2005.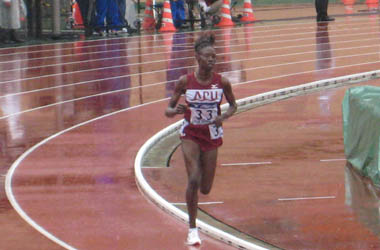 The team is undertaking a grueling training schedule in preparation for the All-Nippon Ekiden Women's Road Race. By fine-tuning their overall team work the team hopes to take out their first championship.
*This refers to the All-Japan Intercollegiate race.