APU's education programs are based on developing "Knowledge", "Experience" and "Exchange". With this in mind APU has developed an "Active Learning Program", which emphasizes on-site participatory learning and experience both within Japan and abroad. As part of this program the "FIRST - Freshman Intercultural Relations Study Trip" program was introduced in 2007. Aimed at first year students FIRST is an introductory study abroad program.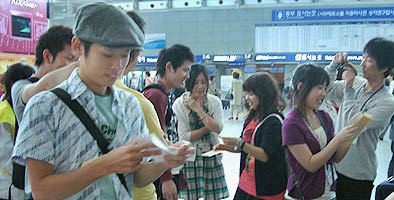 Participants use their quarter breaks, in June and November, to study abroad in Korea, Hong Kong or Taiwan. The program aims to expose students to Asian culture and society, to increase their understanding of different cultures and to prepare them for four years of study at APU.

The FIRST program during spring quarter break carried out in Korea and Taiwan from June 4th to June 8th. The attending students started pre-program training in April. International students from Korea and Taiwan became TA (Teacher Assistants), helping students prepare and instructing them in local language and culture.

The first day in Korea and Taiwan, the students attended an orientation and exchange events respectively with local students at two of the universities cooperating with APU for this program, Kyung Hee University in Korea and Tam Kang University in Taiwan.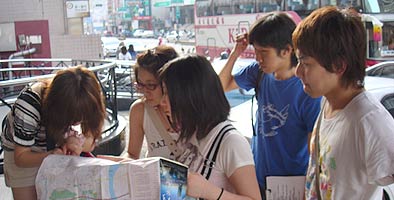 From the second day, students divided into groups and moved to their assigned cities. They conducted field research and orienteering based on themes that had been decided during the pre-program training in Japan. As a program rule groups must work together, without the help of instructors or TAs, to get to their designated cities, find accommodation and conduct research. One of the main features of this program is that it requires students to hone their sense of responsibility, and ability to act and make decisions while surrounded by a different language and culture. Students were relieved to have arrived safely at their destination and actively went about talking to locals and completing their assigned research.

After returning to Japan students held discussions to share and reflect on their experiences, and presented their research findings at a post-program course. It is hoped that students who participate in the FIRST program will use their experience as a stepping stone to more advanced international study programs such as a long term exchange or field study program.