There's always something going on at AP House
including education support programs and a range of exchange events.
Field trips
Students can participate in a range of special field trips to tourist spots, museums, businesses, industries and places of historical interest in Oita and neighboring Prefectures. These trips offer participants the opportunity to deepen their understanding of local culture and history, industries and businesses.
Peace Tour
Held in coordination with students from Ritsumeikan University, this program takes students on a tour of the Kyoto Museum for World Peace, and Nagasaki – site of the second atomic bomb blast – to learn about peace and the tragedy that Japan suffered as a result of atomic weapons. This trip offers house residents the opportunity to think, discuss and learn together about peace, be exposed to different ways of thinking and values systems, and also think about what we can do to help.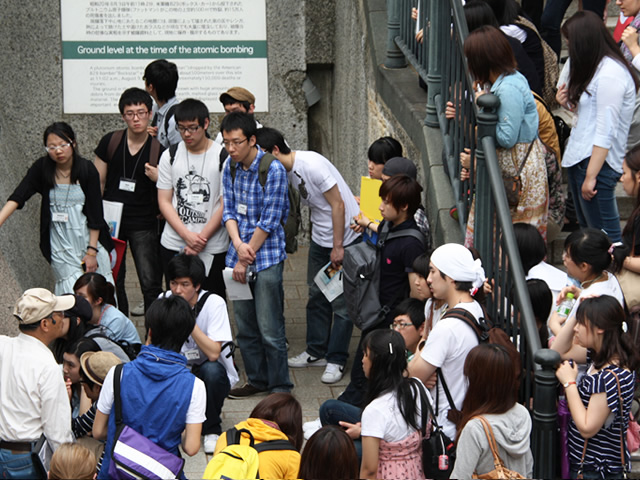 Community exchange programs
Residents can take advantage of a range of community exchange initiatives in Beppu and neighboring communities including Japanese performing arts, calligraphy, international cooking events, and much more.