APU is pleased to announce that the School of Management (BBA/MBA) has recently joined the Principles for Responsible Management Education (PRME) community! PRME is a global engagement platform for academic institutions to promote socially and environmentally responsible management education which was coordinated by the UN Global Compact in 2007. The Six Principles of PRME allow institutions to reflect on how they implement the Sustainable Development Goals (SDGs) and align their teachings with the UN Compact.

By voluntarily joining PRME, APU and the School of Management are responsible for demonstrating progress in implementing the Six Principles in a biannual report of its achievements. Dean of the School of Management Lailani L. Alcantara stated:
Our slogan is "Shape Your World." By showing our commitment to PRME and striving to support students, alumni, faculty, and staff in their work towards sustainable development and positive social impact, APU and the School of Management will solidify its position as a place where future leaders from around the globe can learn together and from one another while in pursuit of goals common to all mankind.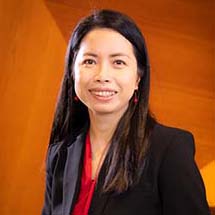 With this pledge, APU takes yet another step toward empowering its students to change the world for the better. As of 2021, over 800 schools have made this same pledge, and APU is one of only three institutions in Japan to join the PRME community.
For more on PRME, visit the official website:
https://www.unprme.org/
APU's profile on the PRME website:
https://www.unprme.org/ritsumeikan-asia-pacific-university