On Campus
Both of the Student Union Buildings (building E and E II) are very important places for students wanting to lead a fulfilling campus life at APU, and become a daily hub for energetic and lively exchange between students.
Cafeteria
Located on the first floor of Building E, this cafeteria-style restaurant can seat up to 900 people. The sunlight streaming in through the wall of glass windows makes this a very open, wide and bright space. Here you can enjoy a popular Thai curry, ethnic foods such as tandoori chicken, or perhaps something off the halal or vegetarian menus. The cafeteria also offers regional dishes of countries being showcased during the multicultural weeks.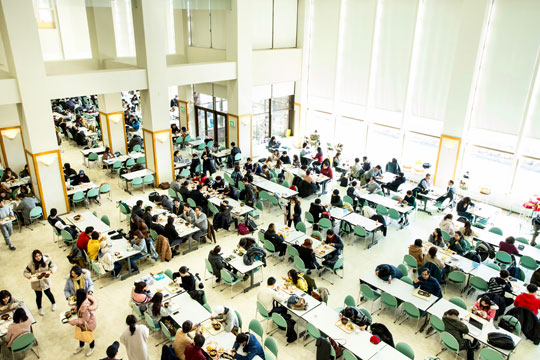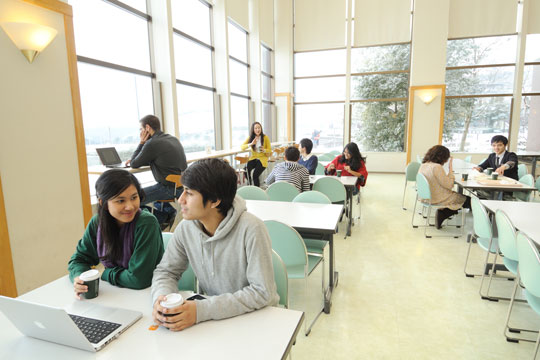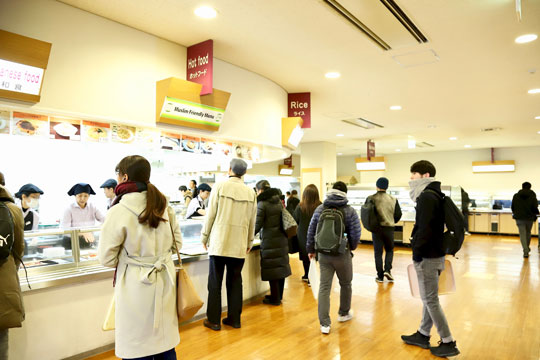 Pacific Cafe
The Pacific Cafe, on the first floor of Building E, offers light meals such as sandwiches, naan, hamburgers, french fries, cake, parfait and coffee. You can enjoy your meal in a relaxing atmosphere at the tables, counter or sofas.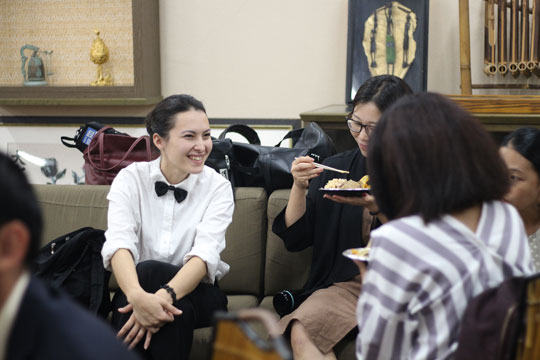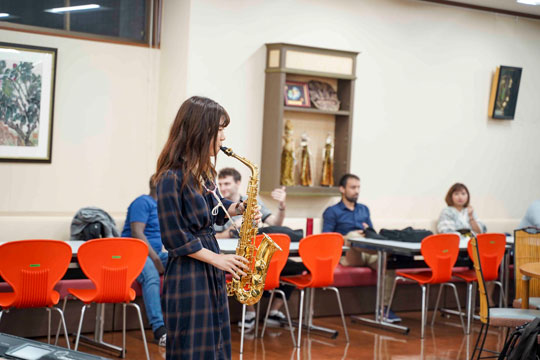 APU Table(Lunch Box Vendors and On-Campus Food Vendors)
APU CO-OP
The APU Co-op, located on campus, offers an array of goods and services to help support students in their everyday university life. Here students can purchase stationary, everyday items, foodstuffs, books and computer and related items. They can also book travel and apply for driver's ed training etc. The Co-op also stocks some ethnic foods, and original APU goods such as t-shirts, pens, postcards and cookies.
There is also a small Co-op shop located on the first floor of AP House 1, selling food and drinks such as rice, bread, snacks, frozen foods, water and milk etc.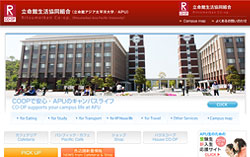 APU (CO-OP) Website
Near Campus
Beppu city offers an array of shops such as supermarkets, restaurants, electronics stores, and bookstores, to name just a few. There are also shops selling Asian spices, halal food and international telephone cards.