Everyone can take a leading role!
Creating memories in the sky!
Since the inaugural Tenkusai in 2003, the annual autumn campus festival is a regular feature on every APU student's calendar and regularly attracts 20,000 event-goers. Preparations start every year in April, and the festival itself is held at the end of October. With more than 10,000 visitors, the Tenku Festival brings the most people to campus of any event.
More than 100 groups participate, which includes not only clubs and circles, but seminar classes, volunteer organizations, student staff, and even groups of friends. The entire campus is alive with food and performances from Asia and around the world. A great number of students and local residents alike enjoy the chance to experience other cultures through the Tenku Festival.
APUでしかできない学園祭を実現する!
Only at APU can you have a festival like this!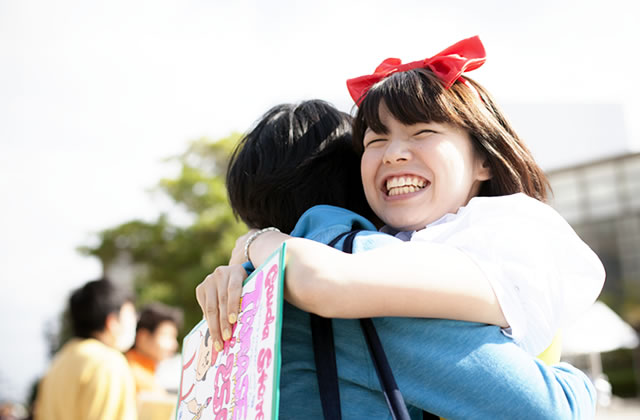 友達との絆を深める。
We really deepened our friendships.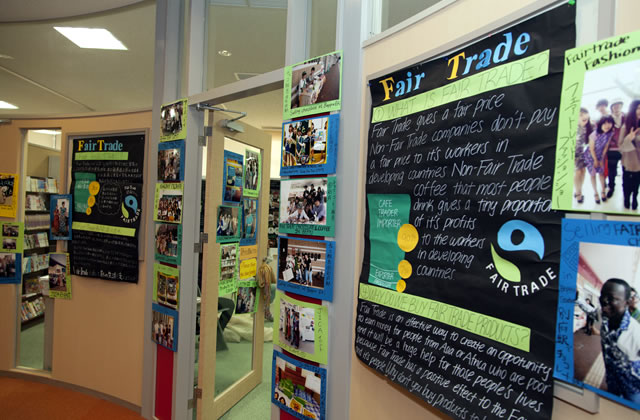 世界の料理や遊びを体験したい!
I want to experience food and fun from all over the world!
パレード Parade
様々な企画に参加して友達を増やしたい。
You can make lots of friends as you plan activities.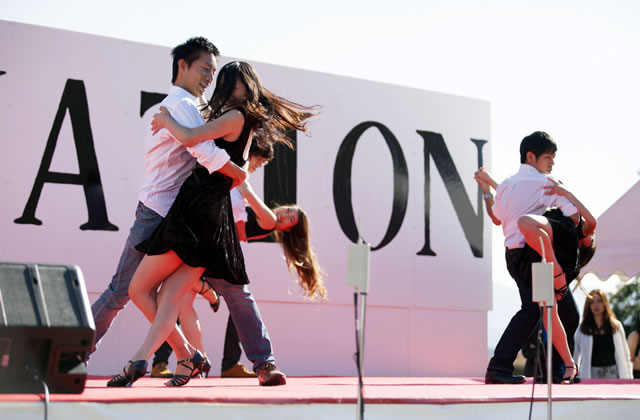 パフォーマンス
Performance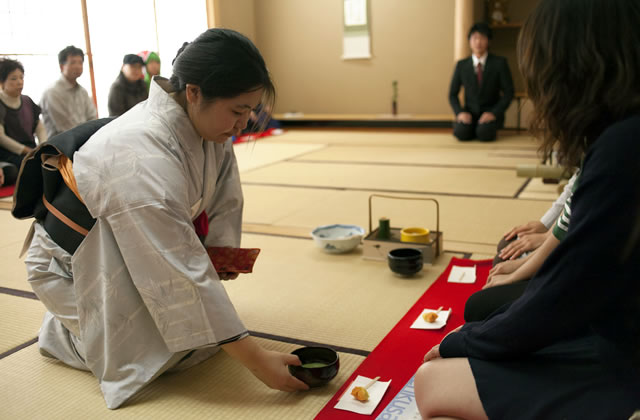 茶道体験
Tea ceremony experience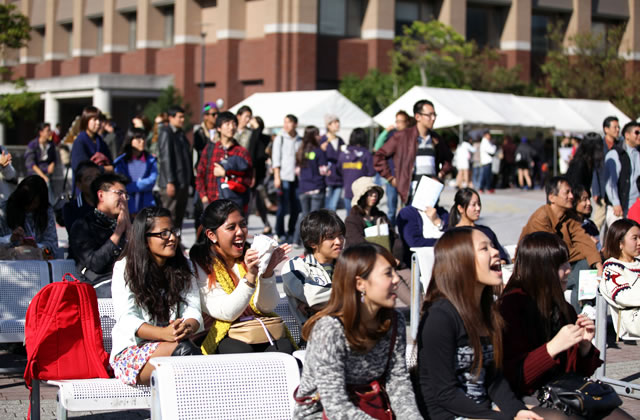 日々の活動の集大成をみせる!
Check out what we do!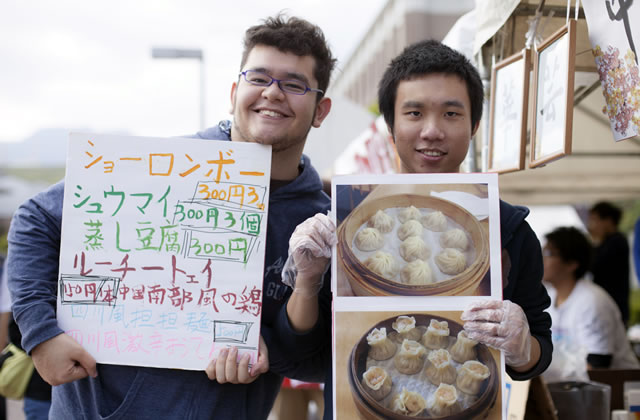 模擬店
Refreshment stand
これまでにない企画で目立ってやる!
This is achance to shine!
~ With a completely different atmosphere on campus, countless memories are created. ~