The Beppu Contemporary Art Festival 2009 "Mixed Bathing World" began on Saturday, April 11, 2009. This festival is supported by APU and APU Professor FUKUTANI Masanobu serves as the Executive Committee Chairman of this event.





On the first day of the festival (11th) a commemorative symposium was held by artists active on the world stage such as masters of the contemporary art scene, SARKIS and Michael Lin. A lively talk developed about their views of the world and their relations with town and art.

Eight overseas artists have been invited to the main event called "Art Gate Cruise" and one of these artists, Michael Lin overwhelmed the crowd with his massive wall painting. APU students volunteered in the creation of this wall painting.

There will also be a performing-art event which the artists will create from the inspiration they get from the earth of "Beppu" utilizing real-life hot springs. The entire Beppu City will be turned into an art-spot.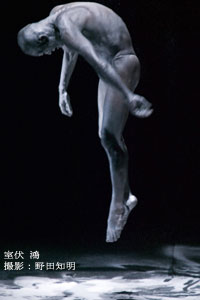 A great deal of local citizens and student volunteers are participating in the planning and running of this festival including approximately 170 APU students. Furthermore, APU students and graduates are also involved in the management of these volunteers and are involved as members of the NPO BEPPU PROJECT (Representative: Mr. YAMAIDE Junya), listed as one of the organizations cooperating with this festival.

Having experienced participating in an overseas music festival, KOIZUMI Hirotaka (APS3, Japan), actively involved with BEPPU PROJECT, spoke of the appeal of the festival and how he wants to be involved with the running of festivals which involve the entire town.

"I want to make the 'Mixed Bathing World' into an event in which everyone, be they artists, citizens or audience members, can come together and feel a sense of togetherness. I want both the international and domestic artists to create pieces of art receiving inspiration from Beppu. Please discover a "new Beppu" which is different to the 'Beppu' we are used to."

The Mixed Bathing World festival will run until Sunday, June 14 and will be held at venues around the city. We hope to see everyone there.

Please click here for past APU articles on the Mixed Bathing World festival

Please click here for more details on "Mixed Bathing World"