From April 2 until April 24, 2009, the Japan International Cooperation Agency (JICA) seminar "Revitalization of African Regional Industry (One Village, One Product)" will be held at APU.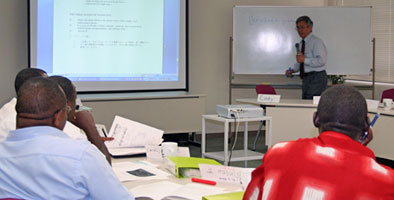 This seminar, also held last year, focuses on capacity development and is aiming for the creation of a "One Village, One Product" system to revitalize the regional industries of various African nations. Fourteen officials involved in policy decision and execution from 9 countries such as Malawi, Ethiopia and Kenya came to Japan and participated in a range of lectures, discussions and inspection including Principal Secretary Mr. Kester Kaphaizi of the Malawi Ministry of Local Government and Rural Development

Centering on APU Professor MIYOSHI Koichi, Professors TAKAMOTO Akihiro, Francisco Fellizar and YAMAMOTO Susumu delivered lectures and introduced many real-life examples of capacity development theory and planning evaluation, and Japanese administrative systems and marketing. There was a discussion during the case-study lecture based on examples of One Village, One Product activities and revitalization in Oita Prefecture. The participants gave a lively exchange of opinions regarding the development of rural areas in their home countries with the potential to make the expansion of One Village, One Product activities a reality. Also, APU PhD. students Ms Cindy Wachowski and Naomi Stenning participated in the entire program as facilitators and played an important role in promoting group discussion.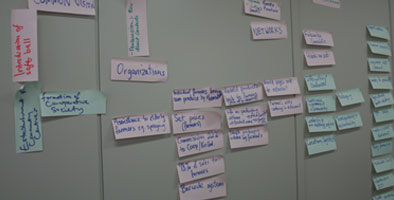 [

During their stay, they visited sites such as Oyama Town, Bungotakada City and Himeshima Village which were seminar case studies. They also experienced staying with Oyama town-folk as part of a green tourism initiative.

APU has been receiving JICA commissions since 2005 and has been accepting trainees from various countries around the world. Furthermore, Oita Prefecture has received great international interest as the birth place of the One Village, One Product movement and has carried out a range of training programs for countries such as East Timor, The Philippines, Laos and Malaysia in addition to JICA programs for African and ASEAN countries, Chile, The Philippines and Laos.

The next planned commission from JICA is a program for public officials from the ASEAN region in June this year.