"Multicultural Weeks" are being held again on the APU campus. Held over a month, this event will put the spotlight on some of the many countries & regions represented on the APU campus and introduce their different language and cultures. Starting on Monday, January 16, the fourth and final installment, Taiwan Culture Week, is now on and will run until Friday, January 20.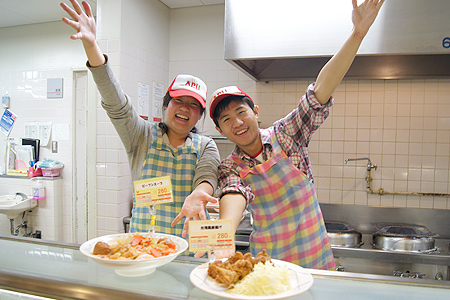 This year's Taiwan Culture Week will feature a range of events including a display of sky lantern, Taiwanese sweets tasting and the parade. Furthermore, a special range of exotic and traditional Vietnamese dishes including Taiwan-style soup with rice noodle and fried chicken will be available at the Cafeteria for a limited time at very reasonable prices.
The highlight of Taiwan Culture Week, the Grand Show, will feature a dramatic story with various performance including Bamboo dance, Kung fu and Taiwan-style Hip Hop dance.
We look forward to seeing you there!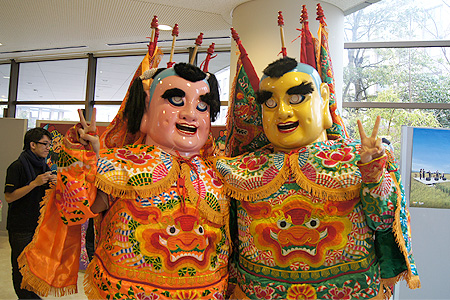 Schedule for Taiwan Culture Week:

Monday, January 16- Friday, January 20 10:30-16:00 @Cafeteria
Sky lantern display, Taiwanese sweets tasting and more
Wednesday, January 18 @Cafeteria
Try to make a sky lantern
Thursday, January 20, 12:10 -12:30, 14:00-14:20 @ Cafeteria and in front of the fountain
Parade
Friday January 20, 18:30 – 20:30 (doors open 18:00) @ Millennium Hall
Grand Show

Participating countries for the Fall Semester 2011 Multicultural Weeks are as follows:
Dec 5 (Mon) – Dec 9 (Fri) First installment: Sri Lankan Week (finished)
Dec 12 (Mon) – Dec 16 (Fri) Second installment: Japanese Week (finished)
Jan 10 (Tue) – Jan 13 (Fri) Third installment: African Week (finished)
Jan 16 (Mon) – Jan 20 (Fri), Fourth installment: Taiwan Culture Week

NB: Footage of the Grand Show (held on the final day of each week) will be streamed live on the internet via Ustream. Please be sure to tune in and enjoy the colourful performances by APU's multilingual and multicultural students. (More information will be available on the broadcast times for each week as the event approaches).

Ritsumeikan-APU Ustream: