The 5th Tenkusai University Festival will be held on Saturday 27th and Sunday 28th October at APU.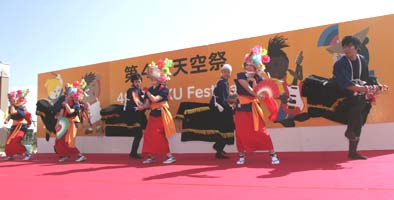 This year's theme is "AP YOU & ME" and the planning committee aims to create a festival where APU students and visitors can interact through the various events planned.
So please come and join in the fun at the APU "TENKUSAI"!
"5th TENKUSAI"
Date
: Saturday 27th October, 10:30am - 5:00pm
Sunday 28th October, 10:30am – 7:30pm
Events
: Traditional dance, band performances, photo exhibitions, haunted house, ethnic food stalls etc.
Organiser
: APU University Festival Committee "Base Event"
Place
: APU Campus
Entrance
: Free
*As parking is limited at APU, guests are kindly encouraged to use public transport.