Hello! In this article I interview third year APM student Yona Hasegawa, who is selling a self-published magazine. Hasegawa has been working together with another third year APM student, Karen Taniguchi, to create and sell this magazine. In May 2021, they released their second magazine &U. That same month, she took part in a solo exhibition at Parco in Fukuoka, further expanding her activities.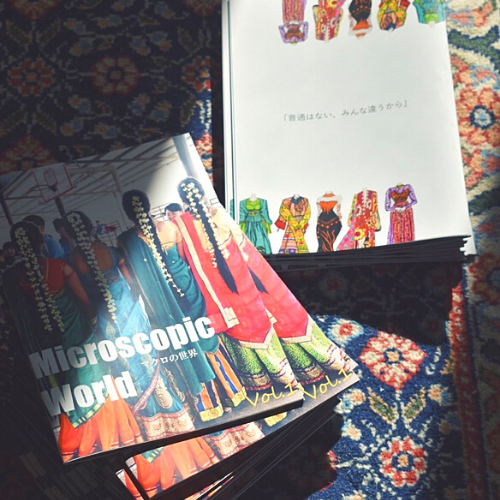 Why did you start making magazines?
My personal experience had a large influence on why I started producing my own magazine. I had somehow developed a prejudice as a result of the media I consumed as I went about my daily life. However, after traveling and seeing the world with my own eyes, reading books, and meeting many different people at APU, I began to think that I had only a superficial understanding of many things. I thought there must be others like me who felt like they were having a hard time with life because of this. In October 2020, during my second year, I produced my first magazine, Microscopic World, selling 50 copies.
I intended for the magazine to be an opportunity for people to get to know and accept the true nature of things in spite of their own dislikes and prejudices. That is why I chose themes like "What is normal?", "What is happiness?", and "The taboo of menstruation"—topics that are a little philosophical and difficult, but have many ways of looking at them.
What is the reality of making and selling a magazine?
It was quite difficult to decide on the content for the magazine because we had chosen "Anyone can answer correctly" as our philosophy. For example, with the theme "happiness" in our second issue of &U, because it would be content that would only show the sparkling side of people, we made an effort to bring out the rawness of humanity. Also, because there were only two of us working on this, there were times when I was worried because we were not making progress as I hoped because of individual motivation. However, once we actually started selling the magazine, we had a much better response than we expected. I had hoped that people would pick up even a few copies, but we sold out of the 70 copies and had a waiting list for additional copies. I was touched that so many people picked up a paper magazine despite this being the age of online. I also asked people who bought a magazine to fill out form to give us feedback. Seeing the influence we have on our surroundings and getting to see what people thought and felt made me like people even more.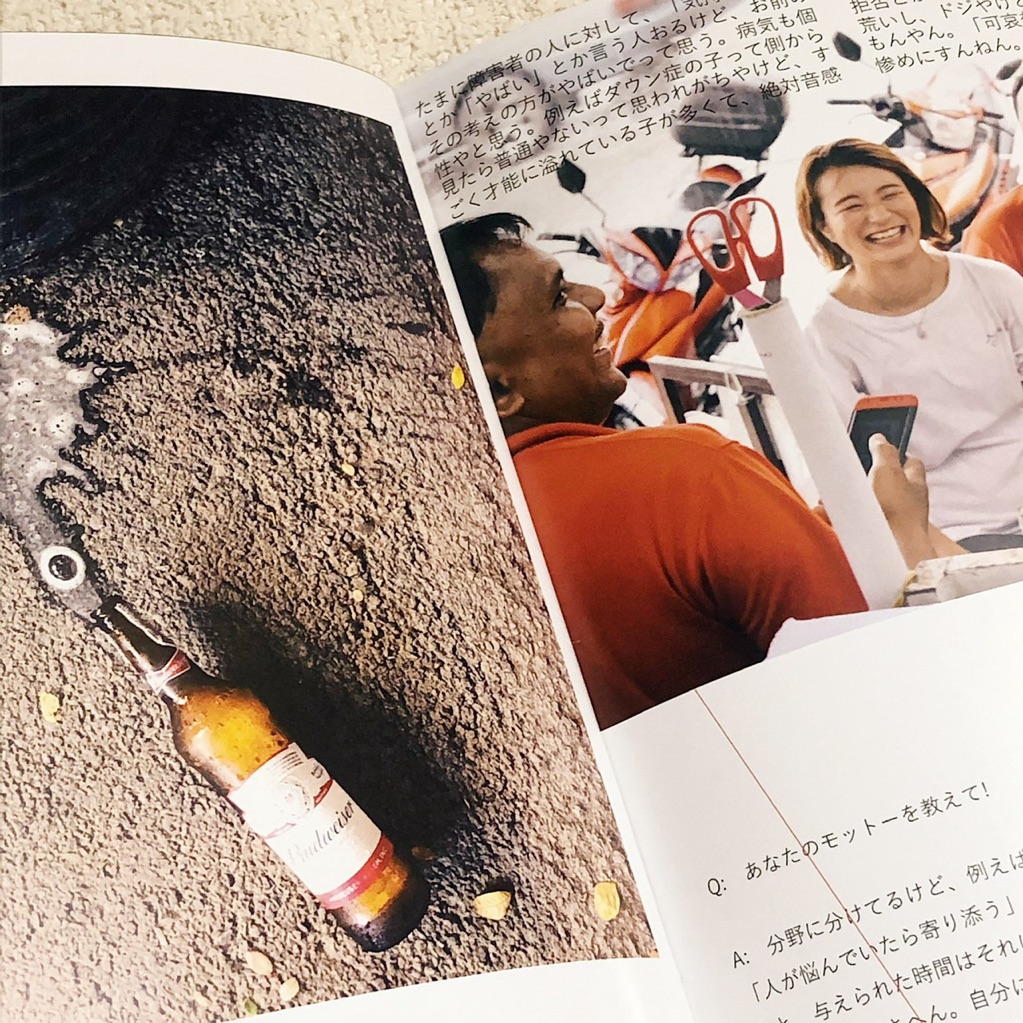 What was your experience at the Fukuoka Parco exhibition?
It was my first time participating in an exhibition completely off-campus, so I felt a mixture of excitement and anxiety. At the exhibition, people stood and flipped through the magazines without buying them, and I keenly felt the difficulty of getting people to buy magazines in a situation in which I didn't know anyone. The situation was completely different from my home of Beppu, where people support me. So it was a great opportunity for me to find a lot of things to improve. In the future, I'd like to be able to have not only a magazine, but something that will be even easier for everyone to pick up!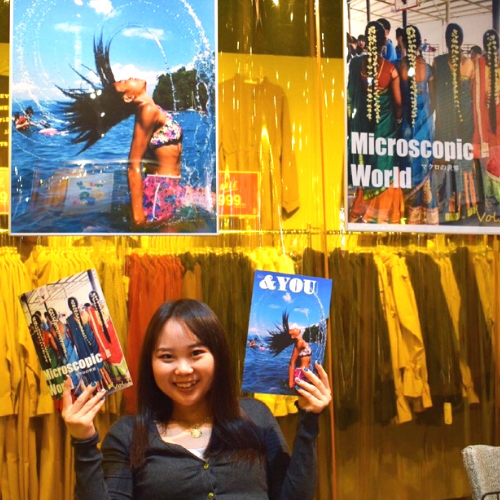 The magazine &U on Instagram:
https://www.instagram.com/m.s.world_magazine/
What is your message to current and prospective APU students?
Do what you can at your own pace. APU has many unique students, and it is an extremely stimulating environment. However, there is absolutely no need to compare yourself to others. There will always be people who support you if you continue to do what you can at your own pace. It is very important to draw inspiration from your surroundings, but there is no need for self-denial.
For those of you in high school, don't let yourself get too caught up in focusing on university entrance exams; from here forward, do your best to gain more knowledge than others, knowledge that you can use as a foundation for what you want to do when you are at university. I believe in you!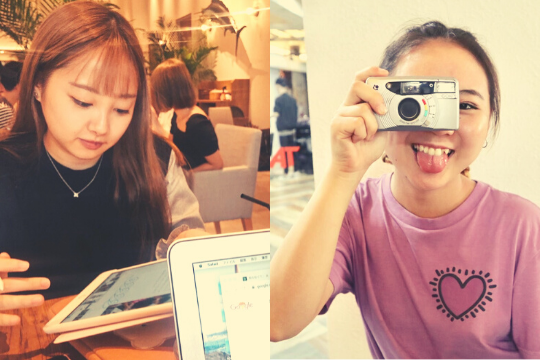 Taniguchi (left) from Tokyo and Hasegawa (right) from Chigasaki, Kangawa Prefecture both came to Beppu when they started at APU.
Akira Mitarai
Hello, I'm Akira Mitarai, a fourth year APS student! My major is CSM(Culture, Society and Media), and I like watching movies and YouTube and listening to J-pop music. I'm looking forward to hearing many interesting stories through SPA activities. I'm excited to talk with you through SPA activities.