Since the inaugural Tenkusai in 2003, the annual autumn campus festival has become a regular feature on every APU student's calendar and regularly attracts 20,000 event-goers. When it was held this year on November 1-2, the event marked its 12th anniversary.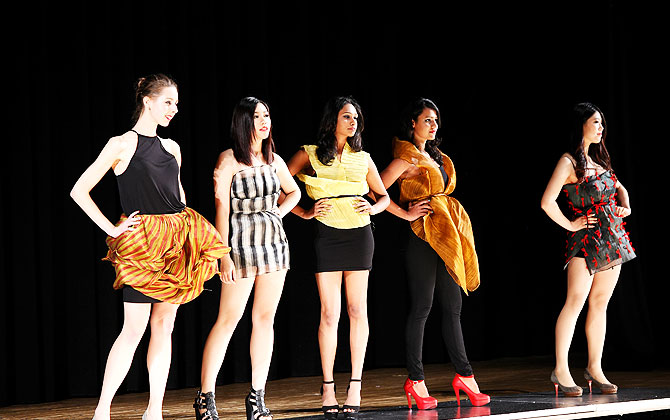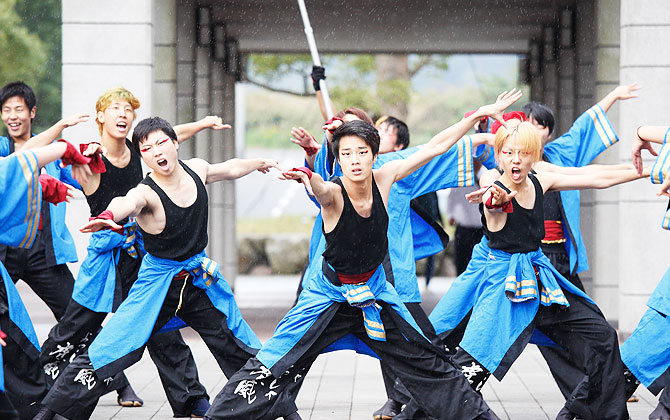 This year many alumni will come back to the APU campus in commemoration of the 10th anniversary of APU Alumni Association.
Traditional and contemporary song, dance and live performances are just some of the main attractions of the Tenkusai Festival. Campus festivals in Japan typically include performances by invited pop singers, comedians or other TV celebrities. However, at APU the Tenkusai provides a venue for own homegrown talent to perform and demonstrate just how much time and effort our students have put into their extracurricular, circle and club activities. Other features of the Tenkusai are the flea markets and food stalls put on by student clubs and volunteers offering yakisoba, takoyaki and other Japanese festival favorites, and also ethnic dishes from all around the world. The Tenkusai is the place to taste some of the world's "B-grade gourmet". It also has the special memorial event of tug of war for the 10th anniversary of APU alumni establishment. It is already applied to be listed in the Guinness World Record for the maximum number of countries from which people pulling the rope are and this event gathers APU students and graduates from all over the world.
APU's 3 Presidents, alumni and current students passionately discussed about past, present and future of APU from their own prospectives.