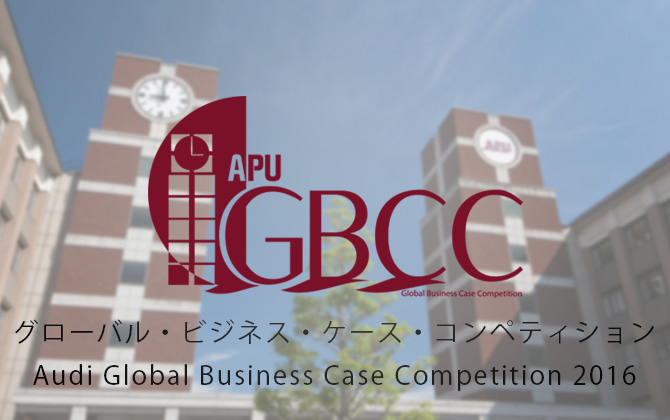 The Audi Global Business Case Competition (GBCC) is an undergraduate event held at Ritsumeikan Asia Pacific University that brings together students from all around the world to utilize their business education and discover the value of teamwork as they find and present solutions to challenging, real-world business problems. This is the second year of the competition, and the second year the competition has been sponsored by Audi Japan.
Date:
Tuesday, October 11 – Monday, October 17, 2016
Follow the link below for a more detailed schedule of the competition.
http://www.gbcc-apu.org/2016-schedule
Venue:
APU campus and several locations in Oita Prefecture.
Details:
Twelve undergraduate student teams from China, Japan, New Zealand, Singapore, Canada, the UK, Thailand and the US will be challenged with two business problems throughout the course of the week-long event. The two business problems will be presented as one five-hour case and one 24-hour case. Participants will work within their teams to analyze the case, formulate a solution, and present their proposal to a panel of business experts.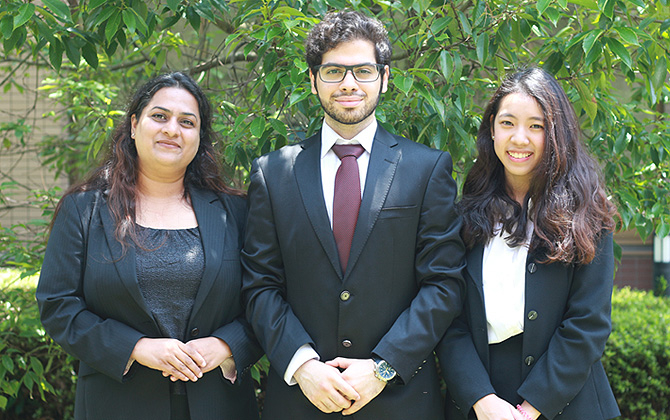 Date
Time
Program (Location: APU Millennium Hall)
Wednesday, Oct. 12*
15:00-17:30
Opening ceremony
Keynote speeches:


Dr. Martin Voelkl
General Manager of Human Resources, Audi Japan KK
Mr. David Swan
Managing Director of Japan & Korea, Robert Walters Japan

Sunday, Oct. 16*
10:00-12:35
Final Round Presentations
14:00-15:30
Award and Closing Ceremony
* Final presentations and the awards and closing ceremony are open to the public. Presentations and the ceremony will be conducted in English only.
This year's competition will feature teams from the University of British Colombia (Canada), the University of Glasgow (United Kingdom), University of California Berkeley (United States), the University of Waikato (New Zealand), Shantou University (China), Chulalongkorn University (Thailand), Thammasat University (Thailand), The Hong Kong Polytechnic University (Hong Kong), Singapore Management University (Singapore), The University of Auckland (New Zealand), Keio University (Japan) and Ritsumeikan Asia Pacific University (Japan).
GBCC Website : http://www.gbcc-apu.org/
APU students have been engaged in other business case competitions as well. Please see here for more information.