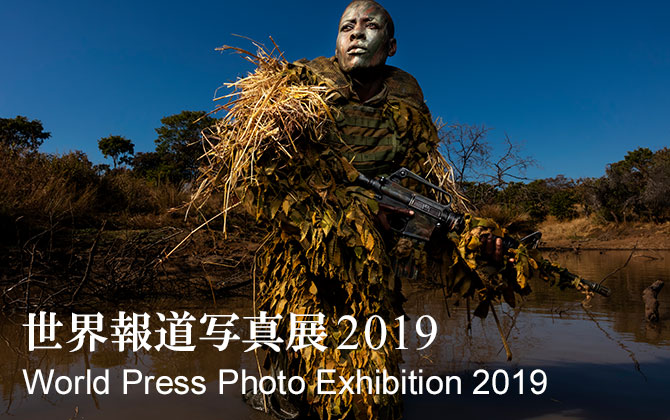 7.6 billion witnesses
World Press Photo Exhibition 2019
Time/date

:
Sunday, November 3 to Friday, November 15, 10:00-17:00
(last entry 16:30)
Open every day for the duration of the exhibition.
Venue

:
Ritsumeikan Asia Pacific University Convention Hall, Building A, 2F
Admission

:
500 yen for adults / free for high school students or younger.
(Free for APU students, faculty, and staff with school ID.)
Organized by

:
Ritsumeikan University Kyoto Museum for World Peace, Ritsumeikan Asia
Pacific University, The Asahi Shimbun Company, World Press Photo
World Press Photo 2019
The World Press Photo Exhibition 2019 will be held from Sunday, November 3 until Friday, November 15 at five locations around Japan. Once again, APU will host the exhibition.
World Press Photo is an annual exhibition run by the Amsterdam-based non-profit foundation of the same name, featuring award-winning photographs from the World Press Photo Contest. Now in its 62nd year, the exhibition is a showcase of some of the world's very best in photojournalism. APU first hosted this exhibition in 2000, and has continued to host it every year since 2003.
This year, 43 prize-winning photographs were selected across eight categories. Each category (except for Long-Term Projects) is subdivided into "singles," and "stories" which comprise multiple photographs. Awards are given to the top three photographs in each subcategory. The jury selects one photograph from among the winners as the World Press Photo of the Year. The 2019 Photo of the Year, taken by John Moore of Getty Images, captures Yanela Sanchez, a child from Honduras, being detained with her mother by US officials after crossing the border.
The World Press Photo Exhibition provides a unique glimpse into the little-known realities faced by the people of our time. It is an excellent opportunity for visitors to learn about contemporary problems and conflicts occurring around the world and to witness exceptional scenes, such as miraculous moments in sports or the ongoing destruction of nature. We encourage everyone to attend.
World Press Photo of the Year 2019
Spot News, 1st prize singles
Crying Girl on the Border
Yanela Sanchez and her mother, Sandra, are detained by US officials after crossing the border into America from Mexico.
Photo by: John Moore (Getty Images)
June 12, 2018 McAllen, Texas, United States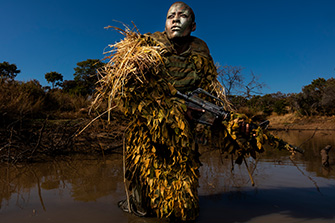 Environment, 1st prize singles
Akashinga - the Brave Ones
Petronella Chigumbura is a member of the Akashinga, an all-female anti-poaching unit. Here she takes part in a training exercise in Phundundu Wildlife Park, Zimbabwe.
Photo by : Brent Stirton (Getty Images)
June 20, 2018 Zimbabwe