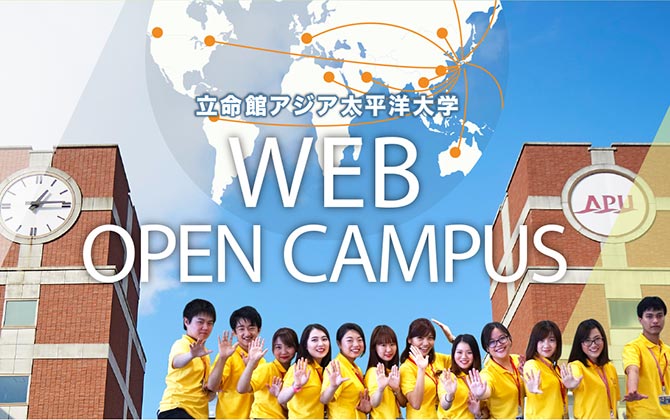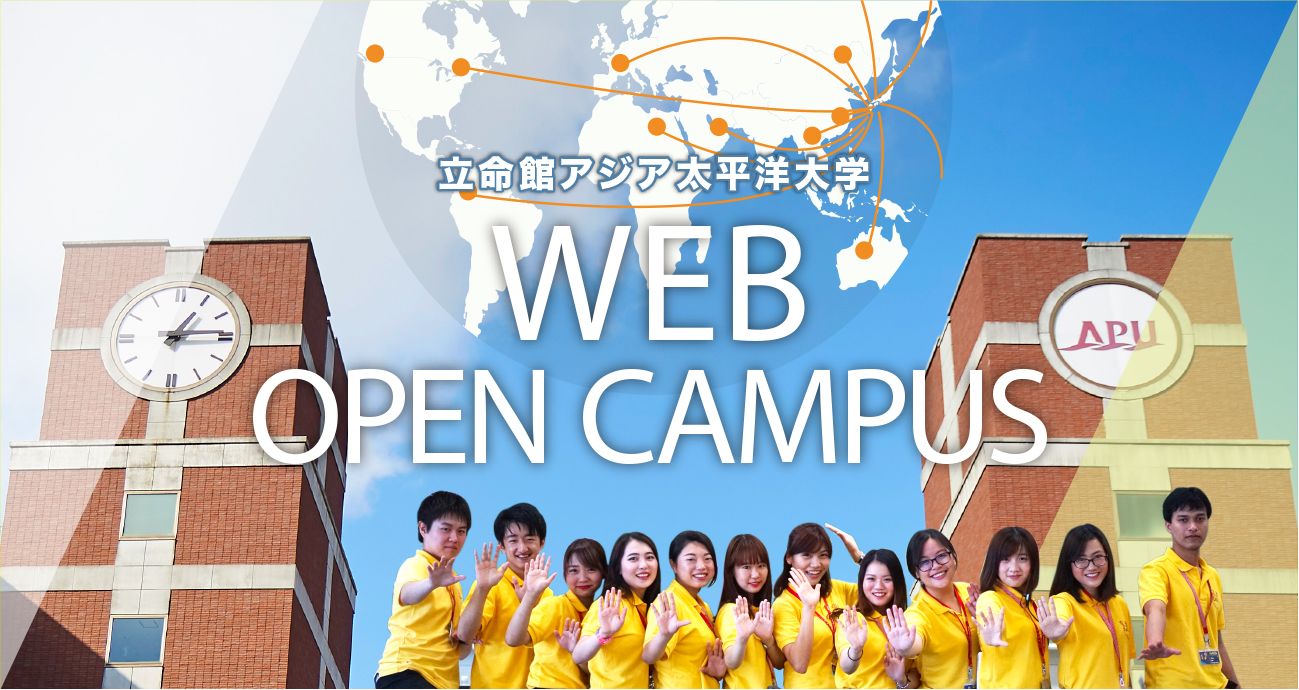 On August 29th 9:00-19:00 (Japanese time) and 30th 9:00-16:30 (Japanese time), APU will hold an online Open Campus where you will be able to experience the essence of APU such as virtual Campus Tour by students, online exchange session with our international students and talk from the alumni. We have programs for parents as well so please use this opportunity to get to know more about APU!
For details, please refer to the Open Campus page on APUmate.
Link: http://www.apumate.net/apu_info/opencampus/
*Please note that the contents are only in Japanese.