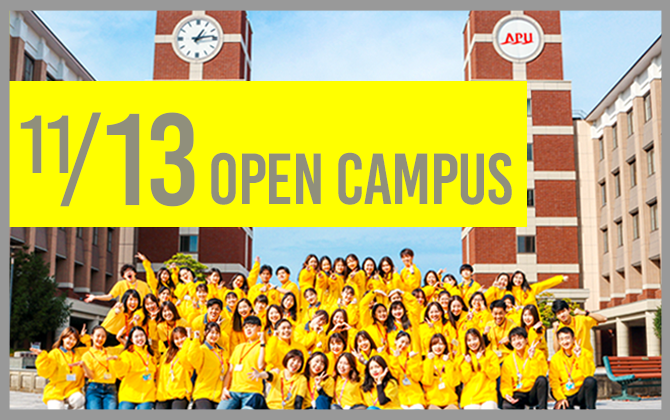 We will be holding an Open Campus on November 13th (Sun)
During the Open campus, there will be an explanation session about APU and Admissions process, introduction to the Colleges, mock lectures, information sessions on study abroad and careers, and individual consultations with faculty, staffs and current students. If you would like to take a look at APU in detail, please take this opportunity to participate in the Open Campus. Let's dive into APU.
Registration is scheduled to begin in early October. Please check the official website for details!
https://www.apumate.net/apu_info/opencampus/
*The event may be cancelled depending on the situation of the spread of the new coronavirus infection.