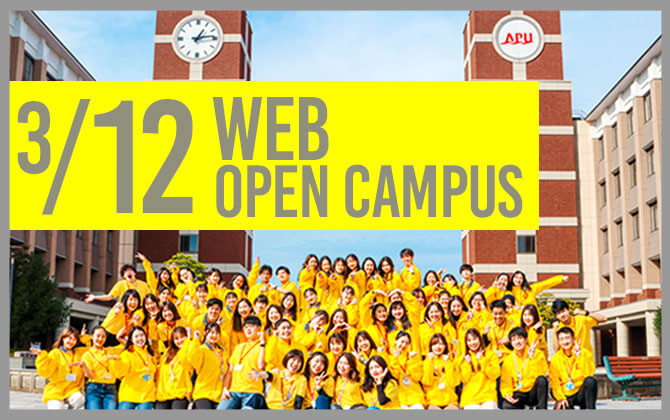 We will be holding a Web (Live streaming) Open Campus on March 12th (Sun).
During the Open campus, there will be an explanation session about APU and introduction to the Colleges, mock lectures, talk sessions with students studying abroad and speeches of alumni.
In addition, there will be special events such as a must-see AO admissions preparation course for students preparing for the entrance examination. Also, online individual consultation by student staff GASS will be held at a later date!
If you would like to take a look at APU in detail, please take this opportunity for joining us online. For details, please visit https://www.apumate.net/apu_info/opencampus/