Keeping the APU community connected no matter where in the world you are

For a university that was only established 12 years ago, APU has built up an impressive network of alumni chapters and graduates working around the globe. Established in March 2003 to coincide with the very first batch of APU graduates, the APU Student & Alumni Association has since grown into a 6000+ strong global network with chapters throughout Japan and in 10 countries/regions around the world including Myanmar, Mongolia, and our newest chapter, in Europe, which was launched on December 8, 2012.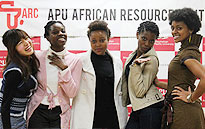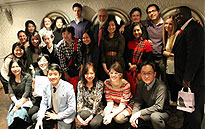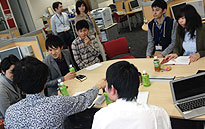 APU's student body is probably the most diverse in Japan, if not the entire world. Nearly half of our students come from overseas, many of whom return to their home countries upon graduation, stay and work in Japan or travel to a third country for further studies and employment opportunities. "With such a diverse group of graduates dotted around the world, keeping the APU alumni connected is no easy task", says WANYAMA Eugene, himself an APU graduate and, until recently, the APU Alumni international coordinator, "However, being a part of such a vast network gives one access to partners and collaborators in various fields, whether corporate, academic or social, all over the globe. We encourage APU students as well as graduates to tap into this great resource to contribute to their personal growth as well as the future of the broader APU community".


One way to keep in touch with your Alma Mata is to get involved in your local Alumni Chapter events including social gatherings, career support for current students, and other regular opportunities to catch up with old friends and meet new ones. But the Alumni is more than just getting together for a drink and a chat – the Association also provides a venue for graduates to help current students during their job hunt, and to recognize the achievements of our outstanding graduates.

If you would like to connect with alumni in your region, please visit the Alumni Association homepage for chapter representative contact details.