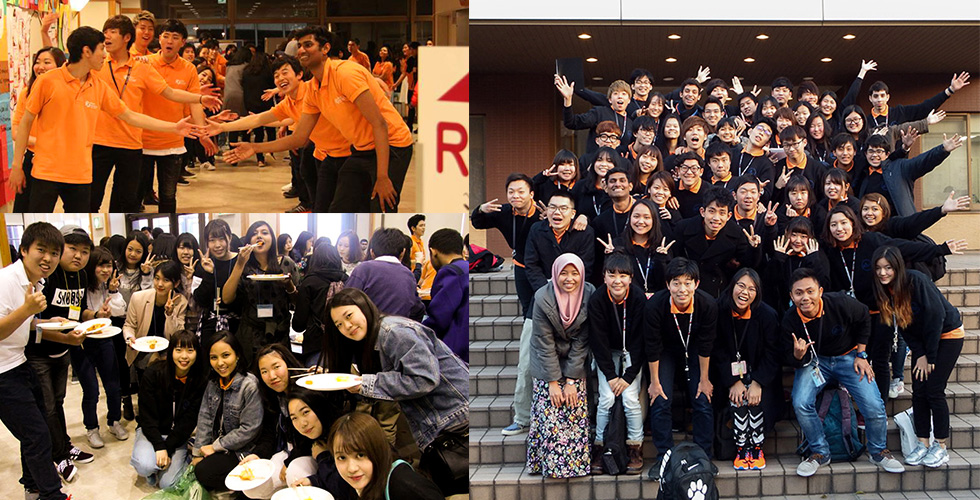 One or two Resident Assistants (RA) live on each floor of AP House and provide a range of support to new residents including helping them to adjust to campus and Beppu life. RAs are there to welcome and help new residents to adjust to House life by explaining the House facilities and residential rules, planning a range of House events, and offering the support new residents need to get the most out of their life at AP House.
If ever residents have concerns or problems adjusting to life at APU or Japan, RAs are always ready to offer their support. You can rest assured that the RA team will do their very best to support your House life. RAs are recruited every six months based on a stringent paper screening and interview process.
RAs serve for 1 year and are paid a monthly gratuity of 20,000yen.
RA Training
At the beginning of the semester a one-week training program is held for RAs including first aid and the basic knowledge and skills they will need as an RA.
Arrival pickup (Move-in support)
RAs arrange to welcome new residents when they arrive and provide their support to ensure that new residents enjoy a smooth start to their new life at AP House.
RA All Meetings
A regular RA meeting is held every Tuesday during which they share information and discuss recent issues and developments in the House.
Planning and managing House events
RAs are also responsible for the planning and management of House-wide events. Balancing floor duties with event preparation is not easy, but the final results provide a great sense of achievement.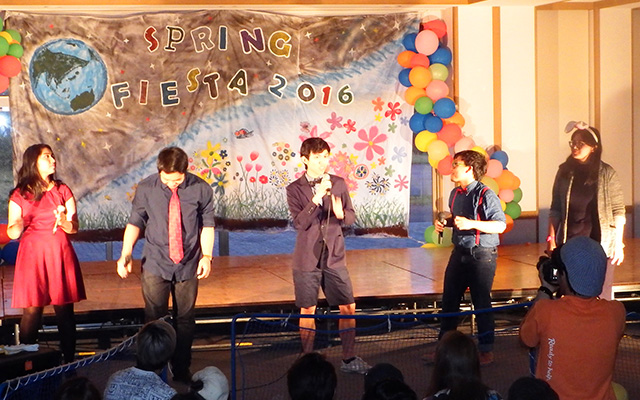 Floor and Hall events
A range of smaller events are held in each hall and floor. One of the RAs' greatest responsibilities is to ensure that each and every resident has a fun and meaningful house experience.
Floor Meetings
Once a month, RAs hold a meeting with all the residents living on their floor. Floor Meetings play an important role in ensuring communication between residents and discussion about recent floor issues.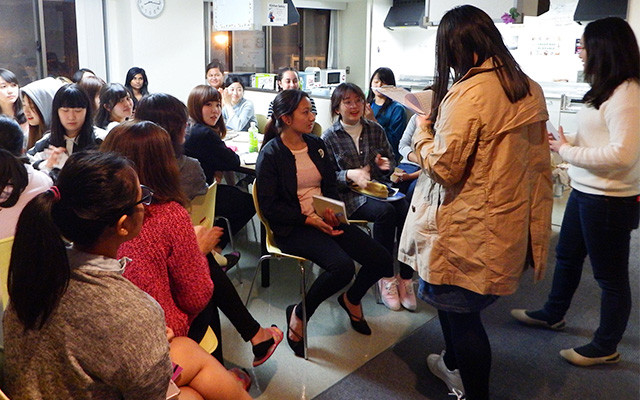 Garbage patrol
Three or four RAs carry out a garbage patrol every evening on a daily rotating basis and check that garbage is appropriately separated before collection.