On Saturday, April 18, 2009, a ceremony was held at the newly refurbished long term accommodation facility in Uchinari, Beppu-City. This project was begun in summer 2008 with the cooperation of the local community by the Long Stay Beppu study group (LSB) which seeks to promote this new long-term style of tourism.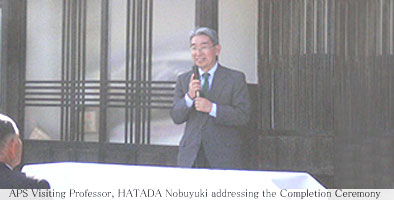 This "Holiday House Project" is headed by the LSB study group of the APU Visiting Professor HATADA Nobuyuki Seminar and is an accommodation facility managed in cooperation with local residents of the Uchinari area. They aim infuse Beppu with long-term tourism and contribute to regional revitalization by re-using an empty home.

Approximately 80 people attended the completion ceremony including Professor HATADA, Chairman of the Uchinari Revitalization Assembly, Mr. NINOMIYA, Uchinari residents and LSB members.




LSB Head of Publicity, MAEKAWA Masateru (AMP3, Japan) spoke of his aspirations at the conclusion of the completion ceremony, "Our aim is for the idea of long-stay tourism to become popular in Japan. Therefore, completing this base accommodation facility and standing at the start line with all of the other members is a great pleasure. I hope to continue our research activities further to make long-stay tourism popular."

LSB plans to implement new agricultural experience programs which utilize the terraced paddy fields and provide information on the revitalization of under-populated areas.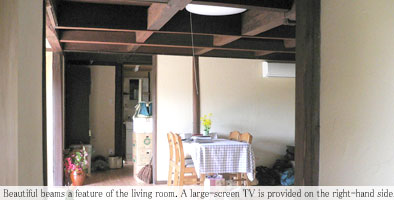 LSB is currently accepting reservations for the June-December period
For more details please inquire at the Office of the President (Communications Team).
Telephone:0977-78-1114

Location:
Beppu City, Uchinari
(Approx 20mins by car from JR Beppu Station, 30mins by bus)
Enjoy views of one of the "100 most Beautiful Terraced Paddy fields in Japan"
Facilities:
Furniture, bedding, crockery, electronic equipment etc. all provided. Internet access
Prices:1 week 1,5000yen, 4 weeks 40,000yen