講演・シンポジウム|来学者
May 25, 2009
On Tuesday, May 19, 2009, the APU student circle "APU-CT" welcomed Microsoft staff to be lecturers at the "Microsoft Seminar" held for the second time at the Millennium Hall.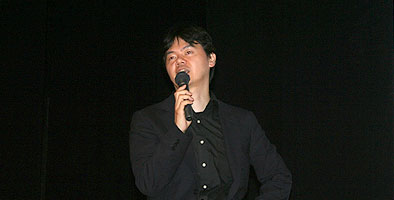 The seminar utilized the "On Campus Event" program which is one of the support programs Microsoft provides targeting students. Therefore, there was a lecture themed "Future of Computing" by a so-called Academic Evangelist who was dispatched by Microsoft free of charge and also a lecture delivered by the circle students on the game creation software "XNA Games".

One of the Microsoft Academic Evangelists who gave there services as a lecture, Hiroyuki WATANABE, explained about the history and incredible evolution of current computers. During his presentation he spoke further of the future of computers, "The computers of the near future will be similar to the current computers in terms of being a world where different devises work connecting and collaborating with networks, however, they will evolve further and computers which can be operated by the tip of your finger will be become commonplace for people who cannot use keyboards or a mouse. We are approaching an age when super-giant data centers will make it possible for the data centers of individual businesses to be brought together."

He also gave a few words of encouragement while introducing his profile, "I am from a social science background but am involved with computer programs. APU students who are interested should take up the challenge". This was a valuable opportunity for the participating students to encounter the cutting edge of new Microsoft projects.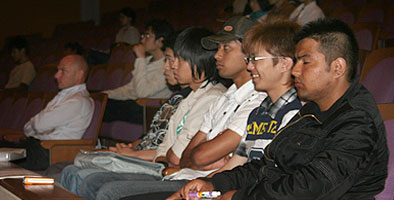 At the conclusion of the seminar, APU-CT representative and person in charge of the "XNA Games" lecture, Bilesanmi YUSUF (APS4, Nigeria) said, "This was a great opportunity for the participants to learn about what society and technology will look like in a decade. We are very proud of the success of this seminar and hope to have even better collaborations in the future."