The APU Graduation Ceremony was held on Friday, March 12, 2010. We received a number of comments from celebrating graduates on their memories, thoughts and hopes of APU now and in the years to come.
We all look forward to great things from our latest batch of APU graduates.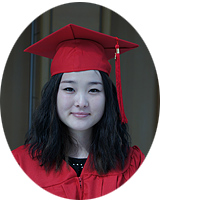 CHANG Su In
(College of Asia Pacific Studies, Korea)
Winner of the President's Prize
APU is a real microcosm of language, culture and nationalities and it has taught me so much. Living together with this diversity has taught me how act with an understanding of my surroundings. APU has attracted many great minds from around the world and I hope that in the future it expands it academic scope and is able to stand on an equal footing with the great universities of the world.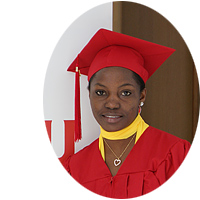 MWANGI Miriam Njeri
(College of Asia Pacific Studies, Kenya)
I really enjoyed my time here in Beppu and Oita Prefecture and have decided to live and work in the region after I graduate. In the next 10 years I hope APU continues to develop even more specialized courses and programs, perhaps in engineering. I also hope that an APU student union can be organized and used as a vehicle to address issues being faced by students in their campus life.


Matthias PFEIFFER
(College of Asia Pacific Management, Germany)
During my time at APU I really enjoyed the international atmosphere and interactions with so many great students and professors. I look forward to working in a challenging position in the German automotive industry and putting to good use the skills and knowledge I gained at APU.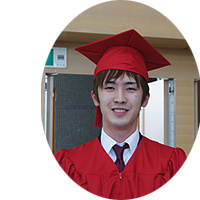 MASUDA Suguru
(College of Asia Pacific Studies, Japan)
I studied in-depth about the intense Japan-Korea sporting rivalry in my research seminar. Through the research process, I made a number of friends from Korea and around the world and was able to deepen my understanding of political and historical issues from a range of perspectives. In 10 years time, I hope that the APU domestic and international students can break down further still our borders of the heart and mind and that the university continues to develop towards being an international university in the true sense of the word.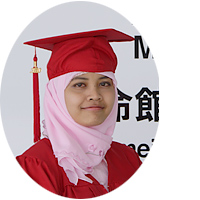 DIMYATI Afiati Arsy Rahmani
(College of Asia Pacific Management, Indonesia)
I hope that APU continues to develop over the next 10 years and makes full use of the growing Alumni network to encourage interaction and exchange between members and organize Alumni events. APU has so many dedicated professors that I hope can be retained and supported. In the future I hope to work for a Japanese company in the medical industry and will strive to make my contribution to my future company and Japan.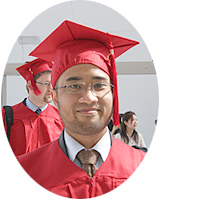 Ananda Setiyo Ivannanto
(Graduate School of Asia Pacific Studies, Master's Course, Indonesia)
While on the multicultural campus of APU, I deepened my understanding of cultural and linguistic diversity, learnt how to form relationships with people, and also developed an international network of friends with people from all over the world. I hope that APU will expand its Colleges further and become a university capable of contributing to the peace and stability of the Asia-Pacific region and the entire world.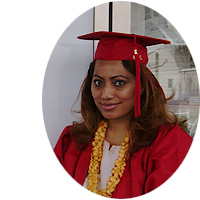 TUKUAFU Kaunanga Hehea
(Graduate School of Management, Tonga)
I have enjoyed the international atmosphere of APU and gained many new skills. In the future I plan to put to good use the knowledge, skills and networks I have acquired at APU into good use in the Tongan construction industry. I hope that APU continues to strengthen the MBA curriculum and will promote the employment of more full time professors.