On Friday, April 6, 2012, the Spring Semester AP House Welcome Ceremony was held at the APU Millennium Hall welcoming 568 new residents from 43 different countries and regions. Faculty, staff and sixty-four Resident Assistants (RAs) attended the ceremony to welcome the new residents.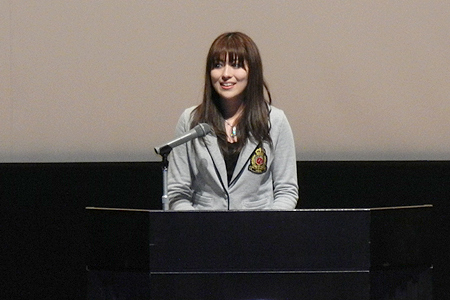 Dean of Student Affairs, Professor KIM Chan Hoe, offered a few words of encouragement, "Living alongside students from every corner of the world will be a great experience for you all. Be proactive and develop a greater understanding of the different cultures at APU. Work hard on your English and Japanese skills and make lots of lifelong memories". HORI Hanako (APS1, Japan) gave a short speech on behalf of the new entrants before a video produced by RAs was shown introducing the rules and regulations of AP House.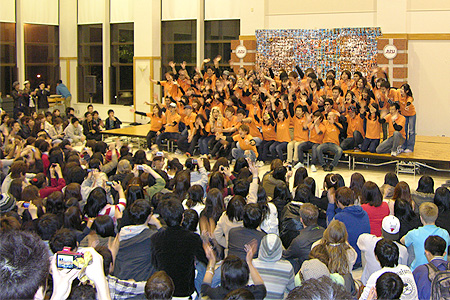 Following the ceremony, a welcome dinner was then held at the Cafeteria. During the dinner each RA briefly introduced themselves and gave a dance performance. The student circle "Yossha-Koi" then gave a dance performance that blended traditional Japanese performing arts with contemporary flavours.

With room for approximately 1200 international and domestic students, AP House is an on-campus student dormitory that provides students with a comfortable and safe place to live. For residents, the House is more than just a place to live – it is where students can deepen their understanding of different cultures and build a community spirit. For international students, living at the House also helps them get accustomed to the Japanese lifestyle.