APU Open Campus is carried out every year at APU for high school students interested in APU. This event leads visitors to a truly multicultural community that embraces the founding principles of our University and the Ritsumeikan Trust. The events aim to help high school students make their career decisions, including simulation lectures, campus tours guided by APU current students, and information sessions on admissions procedures.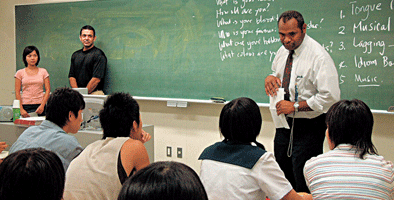 The 1st Open Campus for this year is scheduled on Saturday, June 3rd. A chance to take a look around AP House (student dormitory), to sit TOEFL-ITP (16 July and 6 August), and a tour around the City of Beppu to check out the living environment (16 July and 6 August) are only some of the exciting events planned this year. There will also be English-speaking staff to interact with visitors.
Global Admissions Student Staff (GASS), a group formed by APU current students, take an active part in Open Campus. Members of GASS show high school students around, keep them company while they are on campus and tell them about APU by speaking the highlights of the campus life and the university curriculum. One of the main attractions of APU Open Campus is that it provides an opportunity to ask questions directly to APU students, while providing high school students intending to apply to APU a venue to exchange their views.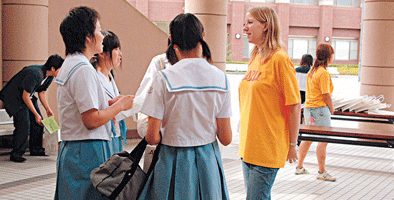 Please refer to the link below for information on events, schedule and how to apply for discount tickets for buses and ferries.
http://www.apumate.net/event/index.html
We look forward to seeing you at APU!