The APU "EVEREST" Club held a photo and costume exhibition entitled "Unveiling the Unique Land of Nepal" at the APU Cafeteria.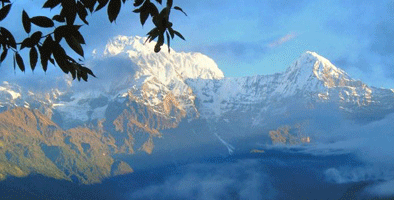 The "Everest" Club consists of 10 students from Nepal and aims for many people from APU, Beppu City and Oita Prefecture to come to know more about Nepal. Many photographs of Nepal and its national costume will be on display. Through the exhibition people will be able to learn about the Nepalese culture, lifestyle and natural heritage.
The club representative BAJRACHARYA Ashok (APS 3, Nepal) said, "I wanted many people to learn about the charming aspects of Nepal through this event."